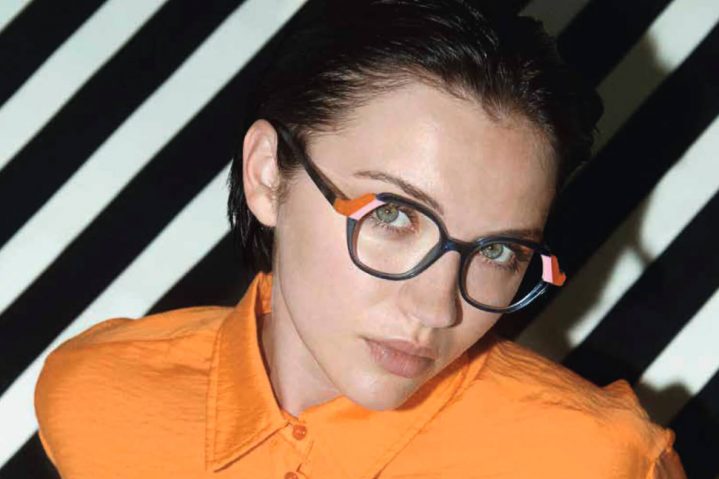 Face A Face: The Magical Object
Are you ready for the MEMPHIS style of non-conformism with its shocking colours, patterns and sculptural volumes?

This season the FACE A FACE designers drew inspiration for this new collection from the radical MEMPHIS artistic movement of the 1980s which disrupted the minimalism of the time guided by their leader Ettore Sottsass. With every model, one gesture, one energy: end tips shifted outward with MOVES, the projected eye with CLOUD, the construction of lines for EIFFEL… the impetus is precise with offsets creating dynamism and volume. The nods to the MEMPHIS artistic movement multiply and fit within the colour palette: geometrised materials contrast with full vibrant colours – bringing to life playful clashes designed as a game and a visual dialogue. State-of-the-art bonding and machining brought to serve these poetic forms. As Sottsass once said: "Design begins where rational processes end and those of magic start". So dare to be irrational, unthinkable and unprecedented. Cultivate magic with FACE A FACE.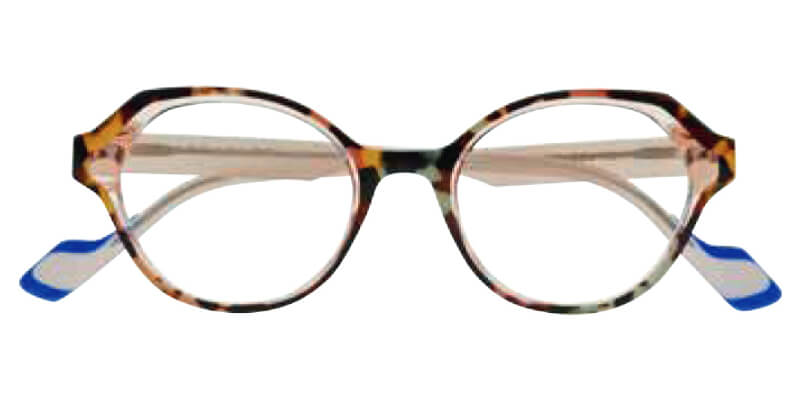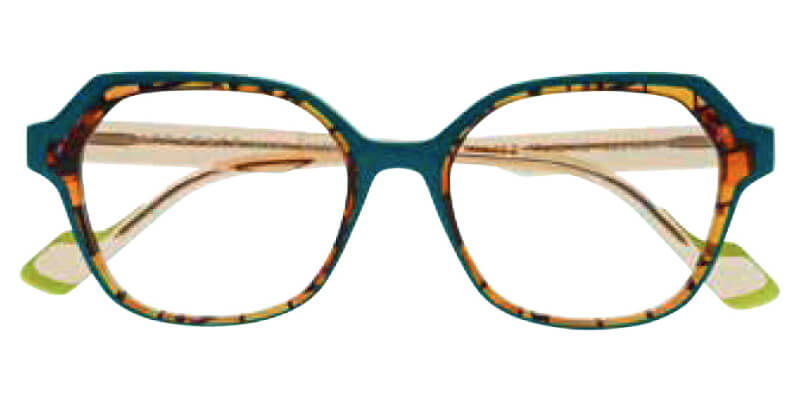 • Handmade in Italy
• Two-tone acetate
• Two shapes: a small panto and a large hexagon
A pictorial gesture sets the tone for this very fine-lined design which appears to be carried by calligraphic energy. From the thick to the utmost fineness, the WISPER design floats within transparency and the limits of the perceptible: full and unbridled aesthetics pushed to its peak!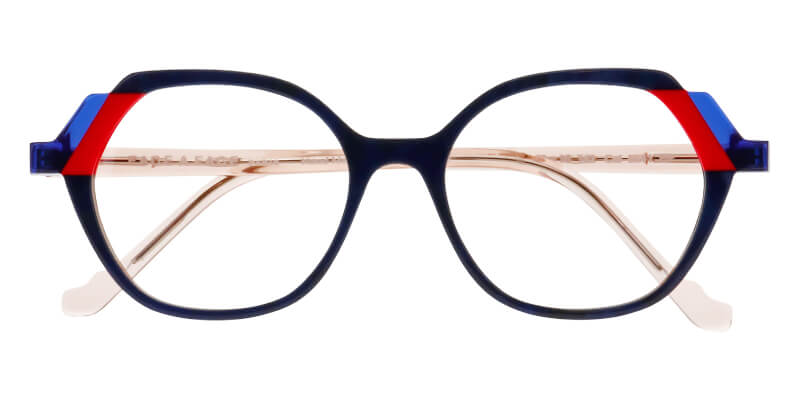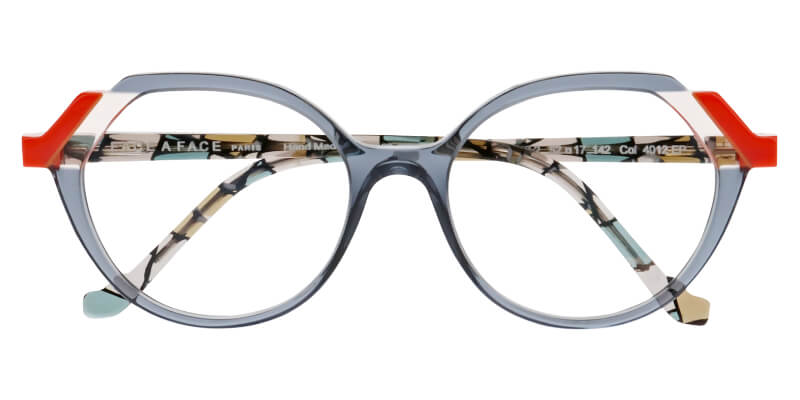 • Handmade in France
• Three-tone acetate with an integrated flex hinge
• Two shapes: a small hexagon and a large panto
Get ready for movement with MOVES! The endpiece shifted outward gives this design its full dynamism with zig-zagging geometric lines revealing a pattern that is as playful as it is sophisticated. Make room for mischievous mismatches with this chromatic construction set!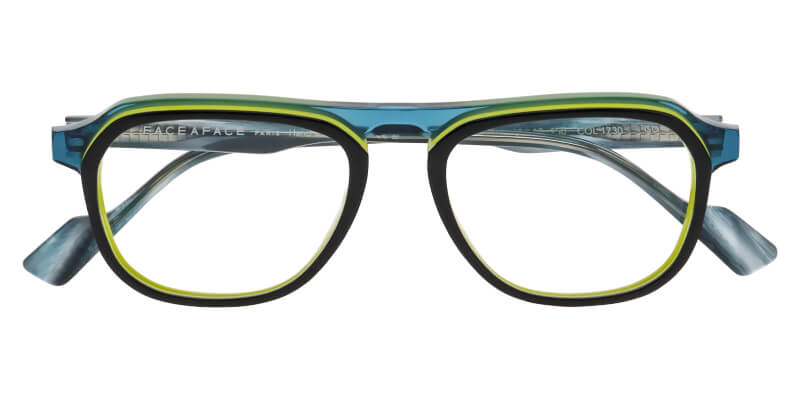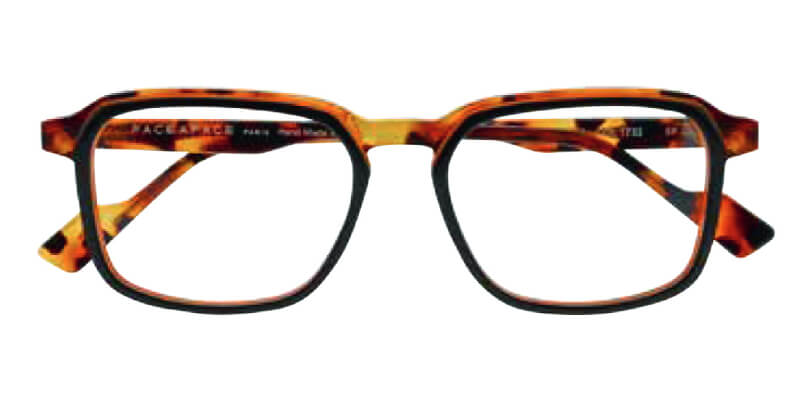 • Handmade in Italy
• Three-tone acetate with an integrated flex hinge
• Two shapes: a pilot rectangle and a large rectangle
Wear colour with poetry and sophistication with CLOUD! Like shadows that hides the light, a thin layer is projected forwards to reveal the bright colour of the eyerim. Advanced bonding and machining technology for a charismatic design.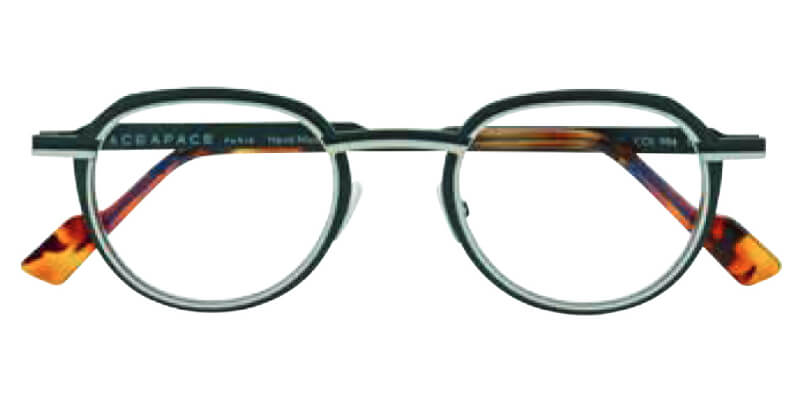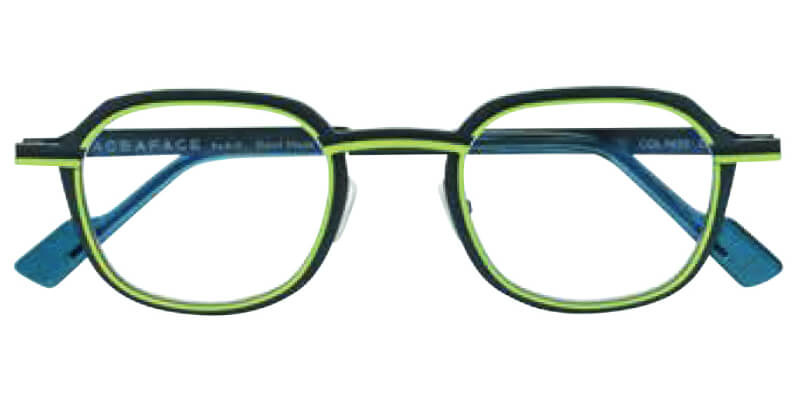 • Handmade in Japan
• Titanium 4 mm
• Two shapes: a big panto and a small square
Like a Meccano construction set, EIFFEL recreates the aesthetics of the metal bars of the legendary Eiffel Tower. Fine lines in bright colours stand out against a dark background to further enhance the design. A playful and poetic design where lightness and sophistication meet!

Next Post