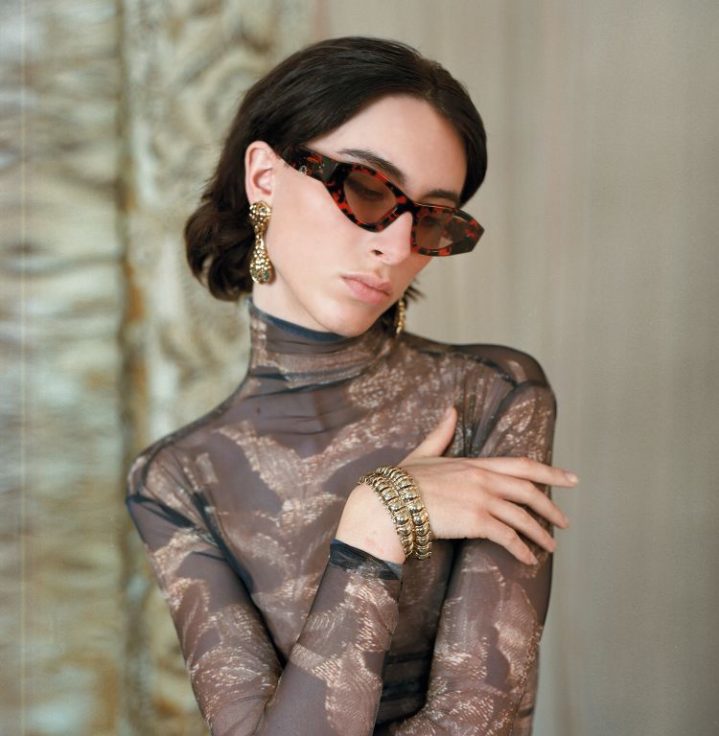 It's High Time for Dramatic Looks
The reign of the tiny sunglasses is officially over. This year, the frames are bigger, the shapes more dramatic and the lenses colorful and transparent. However, trends like these don't come about randomly – they always reflect a societal shift.
The more turbulent the times, the more opulent the fashion. On the runways, we're seeing more vibrant colors, exaggerated proportions and towering heels with double platforms. Our new collection with Christoph Rumpf, Austria's most promising young designer, is our answer to this exalted aesthetic that's sweeping the globe.
The models Midnight 2.0 and the brand-new Mambo play with the exorbitant proportions of the 60s and 70s, arriving in summery shades of champagne, mint and terracotta. With their erotic transparency, they look both effortless and light, despite their oversized dimensions. 
Each model is handcrafted in Italy from premium acetate and is thus a piece for eternity because sustainability is also about enduring quality and an aesthetic that will be relevant time and time again..
• Hand crafted in Italy
• Custom-made Logo pin, wire cores and easy to adjust rivet hinges.
• High Quality engraving with gold lacquer
• Strong and Stable structure
• Italian and French 8mm Acetate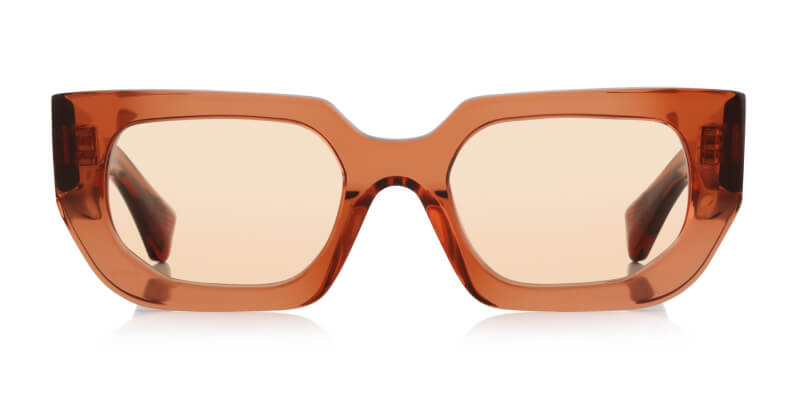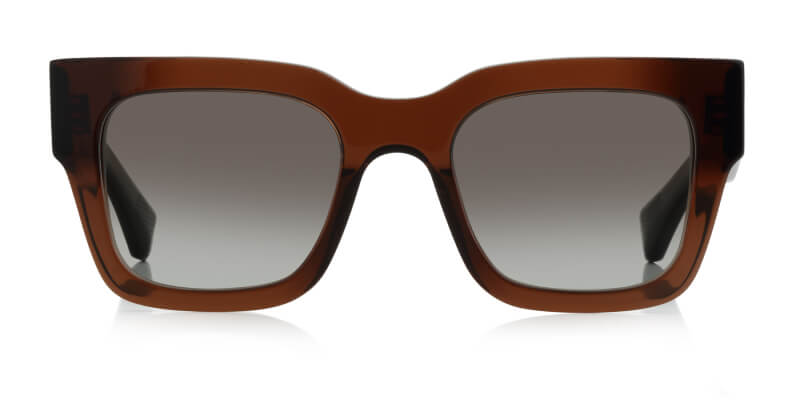 Mambo 04 – Is an exciting and musical addition to our unique collection. The transparent amber Italian 8mm acetate with custom-made rivet hinge and wire cores is a bold yet lightweight and statement piece of the new collection.
Our beloved Midnight 2.0 kisses the crisp autumn air with its dark mahogany acetate with brown gradient lenses. Its stable 8mm Italian acetate with a slimmer front for comfort. Combined with our custom-made rivet hinge and round logo metal pin is an outstanding model.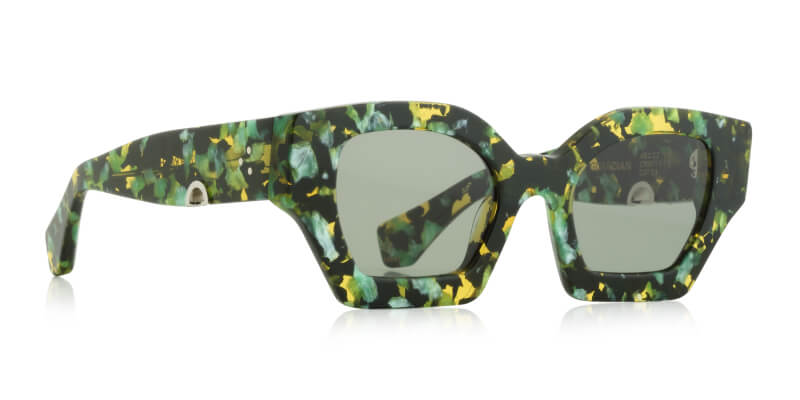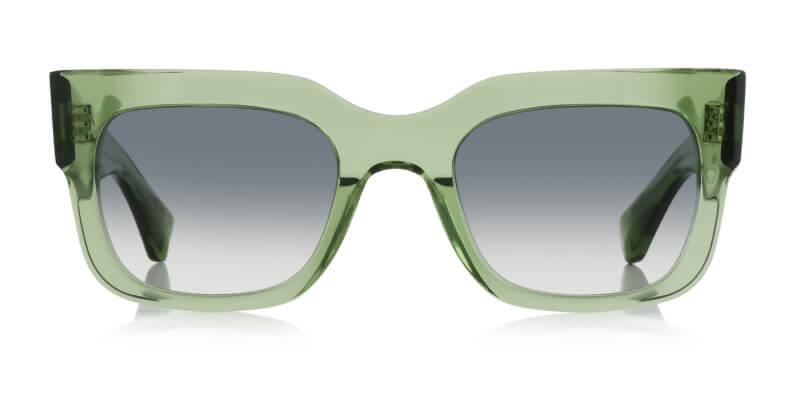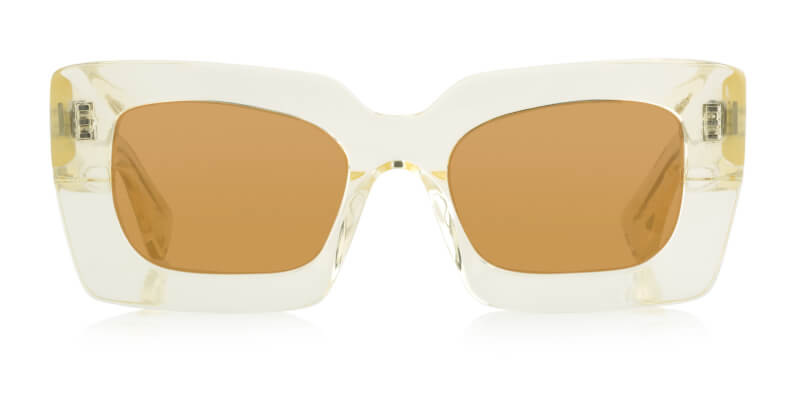 Our limited edition is a force to be reckoned with in a strong yet elegant shape made with the deep green opulent marble 8mm French acetate, handcrafted in Italy with custom made rivet hinge and high quality engraving.
This is a signature look of Christoph Rumpf with a bold yet light transparent lime green acetate. In combination with the high quality blue gradient lenses and stable structure, Knox is one of a kind addition and company to our Midnight.
Our Donnie with its champagne acetate and brown lenses gives a great burst of sunshine. The 8mm Italian acetate is accentuated with a high Quality engraving in gold lacquer and signature custom-made logo pin, wire cores and easy to adjust rivet hinges.
CLASSIC ACETATE COLLECTION
Inspired by the love affair of the Greeks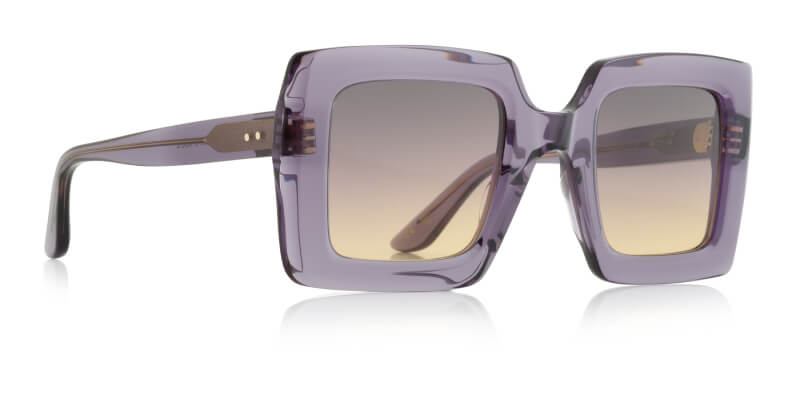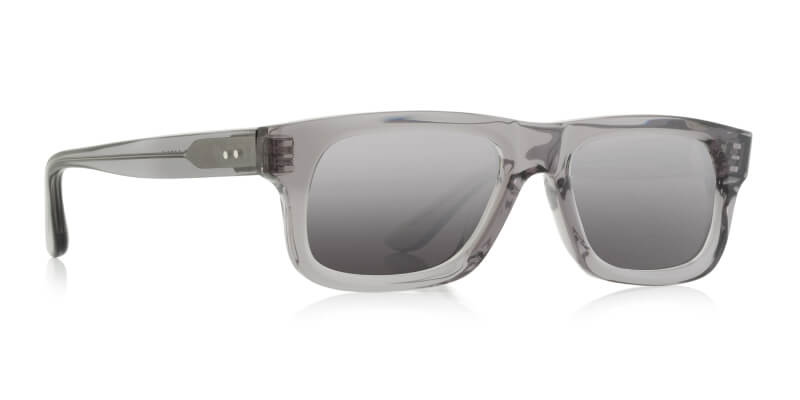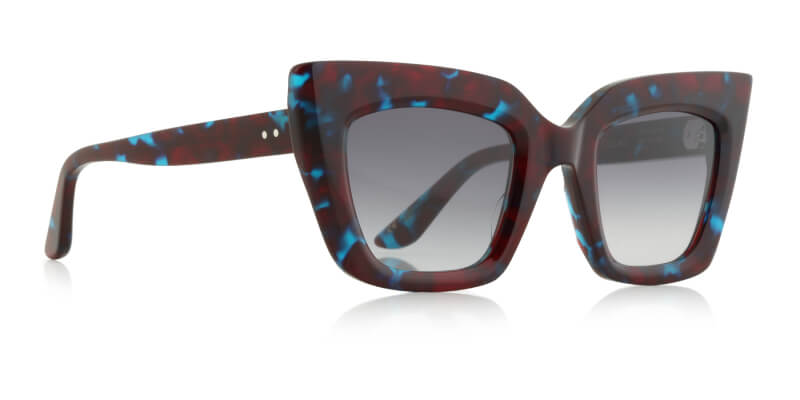 Influenced by the fashion icon Jacqueline Onassis who endeared the public with her charm and delicate style. So too our Onassis was born to be famous with its transparent lavender 6mm Italian Acetate, gradient lenses and its striking shape.
Was influenced by the Greek business tycoon of the 1960s who was known for his wealth and affluence. Our strong 6mm Grey Transparent Italian acetate with silver mirror lenses reflects the resilience of Aristotle Onassis.
Is a nod towards the American-born Greek soprano who was one of the most renowned and influential opera singers of the 20th century. The transparent violet French acetate and gradient lavender lens is a feminine and dramatic interpretation of Maria Callas.

Next Post