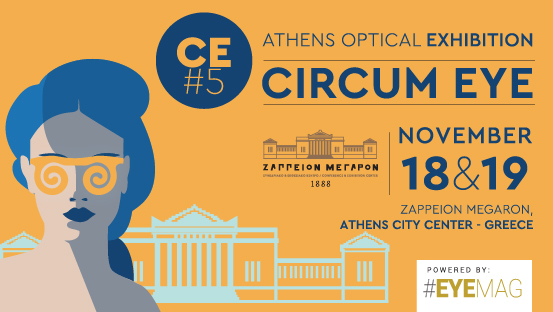 Circum Eye: Innovation & Creativity
"Hello Athens, hello future," says CircumEye#5 with its brand-new slogan and visual appearance, which has been completely redesigned for the expo's debut at its new location. The new content, visuals and communication reflect the move, and combine the familiar and traditional trade fair with the fresh direction taken by the l reading eyewear business show in its new home on the "Zappeion Megaron",
the historical Conference & Exhibition Center in the heart of Athens.
See you in the most inspiring platform for the eyewear community in Greece and East Mediterranean. CircumEye's overall design is changing to accompany the conceptual innovations and moving forward into a new era.
We say "Hello Inspiration"
Zappeion Megaron, is one of the most emblematic Monuments of our country, distinguished for its prominent architecture, offers the ideal conditions for conferences, cultural, scientific
and sports exhibitions. 
Zappeion Megaron is located in the historic center of Athens, very close to the most important archaeological sites of Athens. Located South of the National Garden and the West of the Panathenaic Stadium offers
easy access.
AA – ALCMAEON
AB – PANAIDIS EYEWEAR
BOUTIQUE
AC – OPTOTRUST
A01 – OPTIX
A02 – 30oC EYEWEAR
A03 – JP OPTICS
A04 – ORATRON-PETROS PITSAKIS
A05 – OPTITEC
A06 – BOD LENSES
A07 – PRIME OPTICS
A08 – NEA OPTIKI GROUP
A09 – SICARAS VISION
A10 – ITALIAN CONCEPTS
A11 – NEA OPTIKI GROUP
A12 – TRIAN
A13a – PAVLINA'S CREATIONS
A13b – UNILENS – HOYA
A14 –  SIGIOLTZAKIS OPTICS
A15a – OPTOSTIRIXIS
A15b – WORLD OPTICAL
A16 – BAIRAMOGLOU – ESSILOR
A17 – BAIRAMOGLOU – ESSILOR
A18 – MAINSYS
A19 – OPTICOMM
A20 – DESIGN EYEWEAR GROUP
B01 – MOREL
B02 – OLIVER
B03 – MIRAR
B04 – MINIMA
B05 – EMPIRE EYEWEAR
B06 – ULTRA LIMITED
B07 – KALOPSIA
B08 – IYOKO INYAKE
B09 – AREA 98
B10 – ISTITUTO KEPLERO
B11 – DAVIDOFF EYEWEAR
B12 – CARRERA
B13 – LODA
B14 – DUCATI
B15 – ACUVUE®
B16 – MARJO
B17 – MYTH OPTICAL GREECE
B18 – GIANNI VENTURI
B19 – ESTRO
B20 – L.A.EYEWORKS
B21 – RED BULL EYEWEAR
B22 – DE SUNGLASSES
B23 – CLARK
B24 – MENICON/CONTACT-LENSES.GR
B25 – EZ2C
B26 – KOMONO
B27 – MELLER SPECS
B28 – RODENSTOCK
B29 – COOPER
B30 – OPTOFIX
B31 – IZIPIZI
B33 – KAPPAVISION
Inspiration Area
In a specially designed area within the hall of brands
Main Idea:
• Short presentations (up to 15 minutes) to Professional Optician visitors (up
to 15 people) who will have their seats
reserved with their pre-registration.
• Intended ONLY for Opticians
• The presentations will be repeated regularly.
• Open space
• Speakers bureau if anyone
wants to meet them
• Mixed topics – tips (eg social,
merchandising, showcase, contact
lenses, optometry, optics, sales)
• It has no sponsors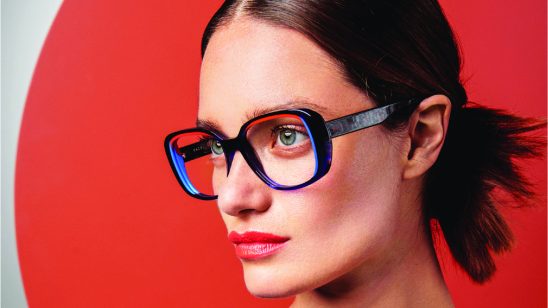 Previous Post