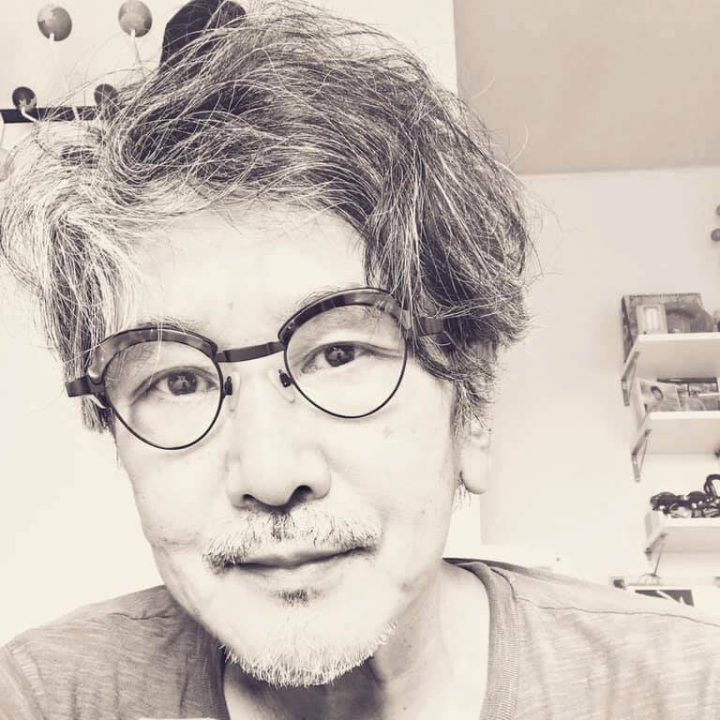 Akira Ishiwatari – Portrait of a designer
Imaginative designer, Akira Ishiwatari, and raised in Tokyo, first started working in an optician store age twenty years old. Akira has over 30years' experience working with glasses. Arguably the most interesting aspect of an optician's work is actually creating lenses fitting lenses into certain glasses, making contact lenses, preparing special types of lenses such as bifocal or trifocal lenses. While the processing of lenses is technical, it also necessarily involves design.
Those who wear glasses must be comfortable with their lenses, but the glasses have to be stylistically appealing to them too. He acquired his in-depth knowledge of glasses in the several years of working in the long-established Japanese optician Hakusan, best known for their signature circular frames, worn by John Lennon, has been setting the standards in iconic silhouettes and classic shapes.
Then in 1984, Akira went on to become one of the founding staff of the Lunetta BADA. It was there that his interest in and passion for design was ignited.
In the 1990s, inspired by the prominent success of bold eyewear designers, such as French-Armenian, Alain Mikli, whose use of unique colours and shapes, known as shutter shades, were worn by many European and Americans celebrities, and L.A. EYE WORKS, were attracting a great deal of attention, he set up Scuderia, his own design company. While Akira did not immediately achieve success, he continued working at Mikli Japon, ultimately becoming established as the creative mind of his own brand, PLAtOy.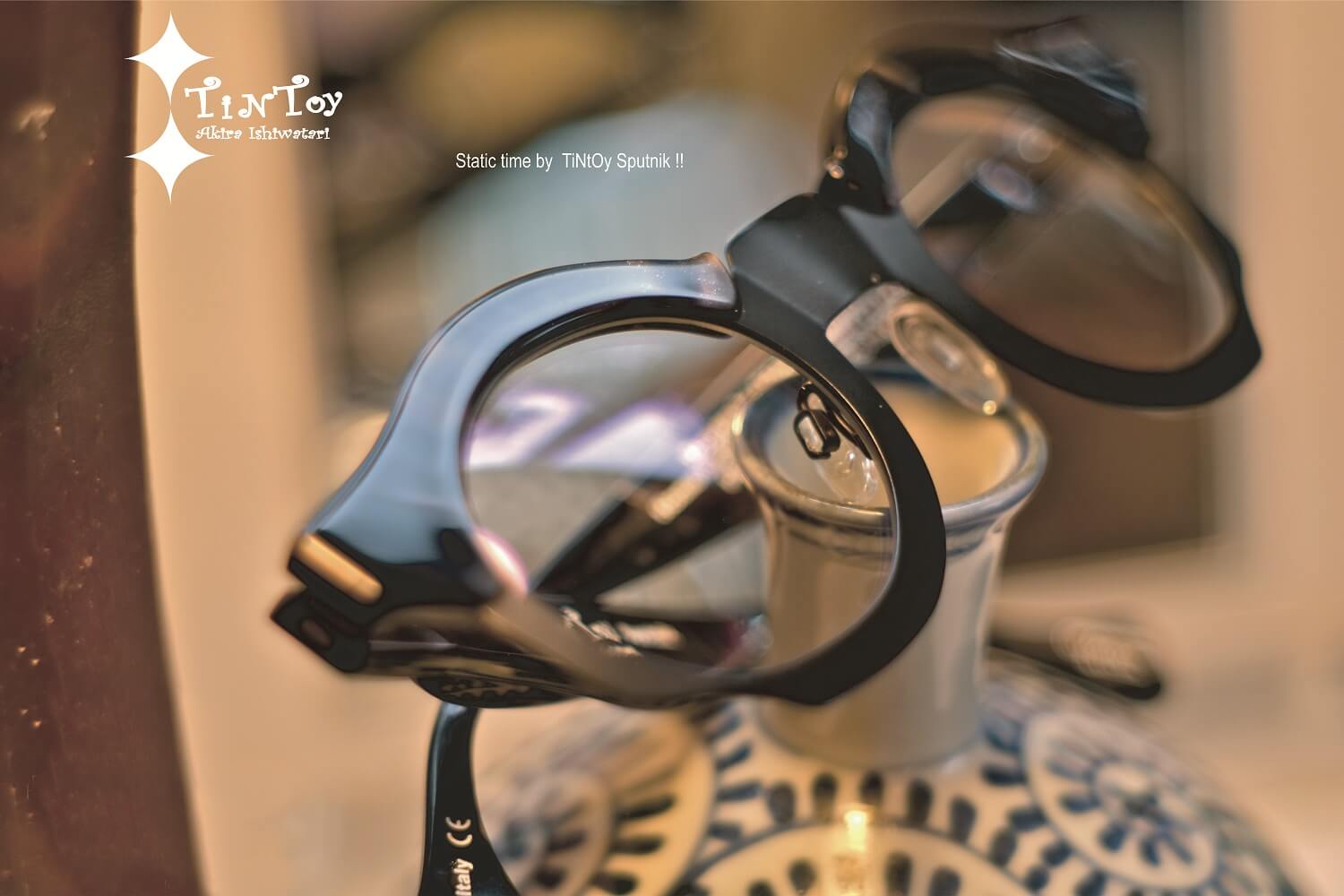 Akira Ishiwatari characterises PLAtOy's designs as everyday casual designs which are inspired by diverse sources, such as everyday objects, like knives and forks, or the natural beauty of trees and flowers and much more…
The design philosophy behind PLAtOy is bold, playful and unparalleled, based on an image of (a toy he bought when he was a child). The brand name encompasses the concept … Play plastic toy … PLAtOy.
The brand's iconic silhouettes are constructed from Japanese materials, such as unique and high-quality acetate, and are manufactured by FAOFLEX in Italy.
Akira's sense of design is unique and incomparable. At the time of establishment, PLAtOy was critically acclaimed as an ugly duckling.
Since then PLAtOy has transformed itself into an elegant swan. The bold, exciting, colour and pattern of each handcrafted frame, are unrivalled and allow the wearer to release their creativity, with chic and exuberant style.
True works of fun-loving art. PLAtOy glasses are designed and carefully crafted with that attitude in mind. Be inspired by the joy of play … Play plastic toy … PLAtOy.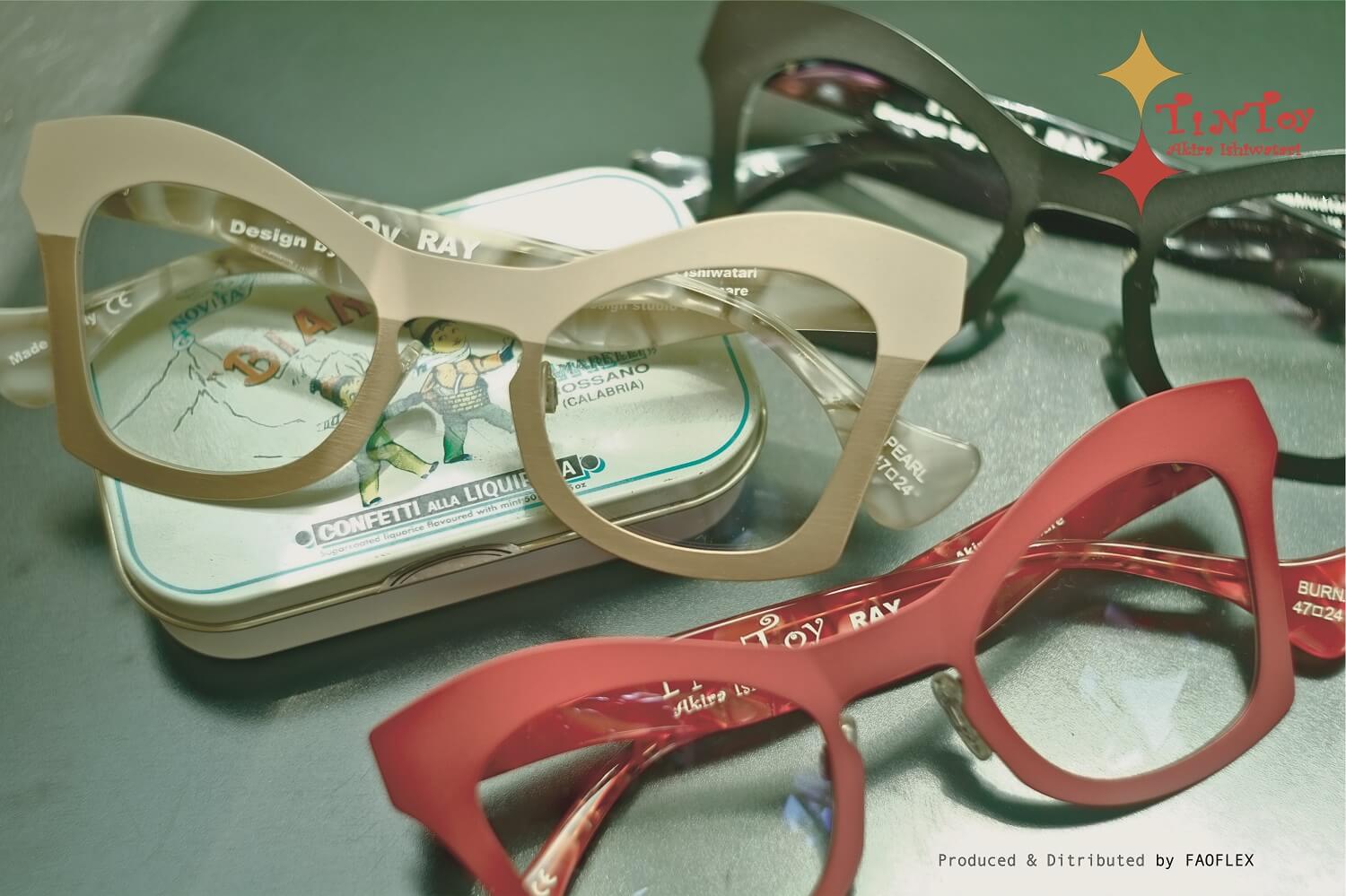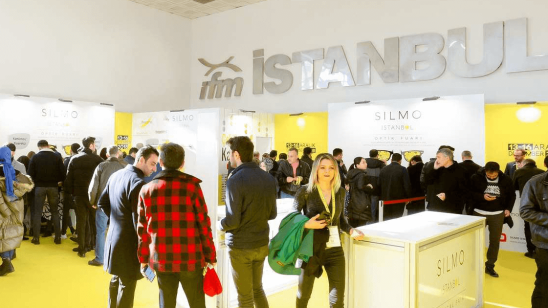 Previous Post