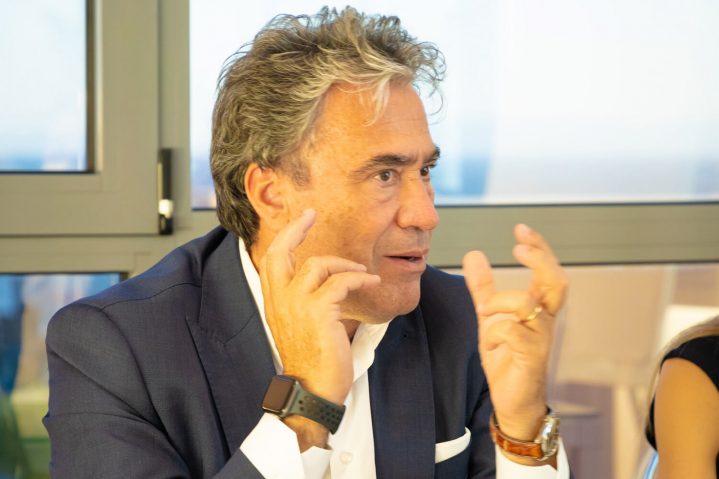 Angelo Trocchia
Global CEO of Safilo Group
"Greece is a growth opportunity for Safilo"
The global CEO of Safilo Group, Angelo Trocchia discusses the challenges, the opportunities and state of the eyewear market in an exclusive interview with Eye Magazine.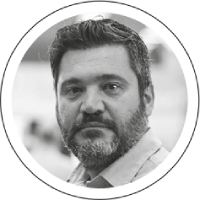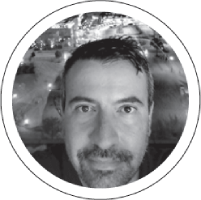 Ιnterview with Vassilis Goulielmos, Publisher and Ilias Karagiannis, Journalist Global CEO of Safilo Group
In a challenging financial environment, Safilo beat the expectations and delivered strong financial results despite the COVID-19 pandemic and the supply chain crisis. How satisfied are you with the results that you achieved in 2021?
I am absolutely satisfied! I think what is very important to underline is that the good results of Q1 came on top of a great 2021. We need to be very clear on this because a lot of people are living with the numbers. In 2021, we closed at + 7, 5% compared with 2019. There are not so many companies, which succeeded to have better results in 2021 compared to 2019 in the eyewear sector. The comparisons were easy with 2020. I am very proud of the results of 2022, especially if you think about how we had managed to succeed in 2021. It's very important to understand this.
The results were great. Why did this happen? We made a few clear choices back in 2018 and these choices are paying back now. The choices were that we completely reshaped the portfolio of the brands. We made the decision two years in advance that LVMH was out and then we prepared ourselves. And how did we prepare? We focused on our brands growth both organic and inorganic.
This is the reason we bought two companies. We thought that we are going to lose part of the net sales so let's prepare ourselves. We've been investing heavily in 'Smith', which is growing like crazy and we've been pushing on Carrera and Polaroid.
The other choice was to secure the big licenses. We have extended 'Kate Spade', 'Boss', 'Tommy Hilfiger', and 'Marc Jacobs'. Some of them until 2025, 2026, 2027. We wanted to safeguard the core of our portfolio and at the same time to add new licenses like 'Under Armour', 'Carolina Herrera', 'Chiara Ferragni", 'Dsquared2".
So, we've been prepared for what was happening. I think this is working very well. The second thing is that you know that in 2018 we sold the retail distribution chain and we started to invest on the DTC (direct-to-consumer). DTC is growing very fast. I will give you a number to understand. Safilo's DTC in 2018 was less than 2 %. Now it is 14%.
We made very tough decisions, which are paying off. This is a result of the people. In the end people make the difference. We changed a lot of our staff. Now, we have a great team, especially in Greece. The team is fantastic, and the results are great.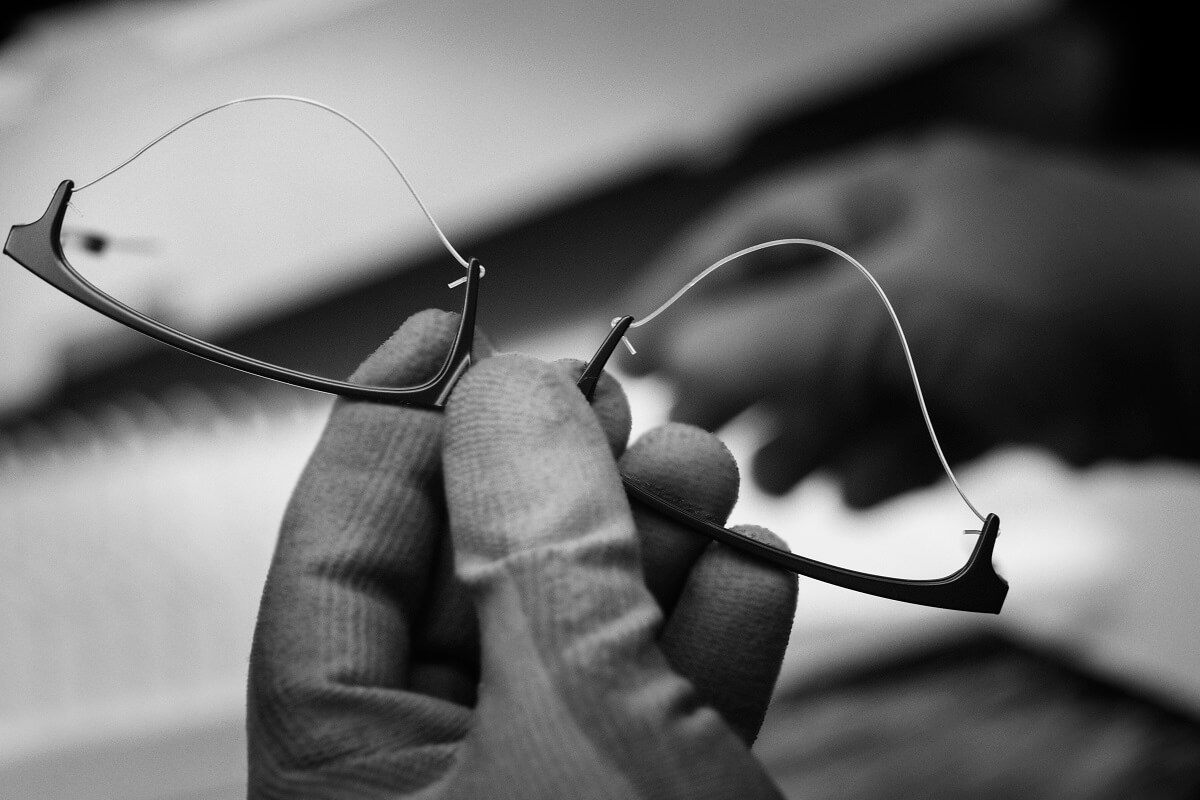 Uncertainty is the only certainty there is in the last two years in the world. The pandemic, social unrest and now a war in Ukraine. In this context, in an environment in which there are many things that you just can't control, how concrete is your strategy for the growth of Safilo and what are your main goals for the next years?
We need to get used to it. I believe that the uncertainty is going to be here. Always. In February, we thought that we were ok with the pandemic. And then came Ukraine. Now we have to cope with inflation. There is no way to prepare for all these.
When you go sailing you need to have the knowledge and to know your final destination. For example I want to go from Athens to Zante. You need to be prepared that the wind will change in the way. You have to be sure that you want to go to Zante but also to accept the way you are getting there. You need to have a very clear direction where Safilo wants to be.
The uncertainty is going to be a part of our life. You have to be mentally ready to react and be very close to your people. This is what COVID-19 has taught us. We are working very tight now and when you work tight you can react very fast.
As I said there is no way to prepare for the uncertainty. Don't change your direction but work tight with your people and be flexible.
Honestly, I don't think that it will be like the past, when you were relaxed, planning things. Uncertainty is going to be the reality for the future.
The way that we work has dramatically changed. It's tighter, less controlled, you need to have people in the field, who can react. It's a fundamental shift on how we are working now compared to how we used to work in the past.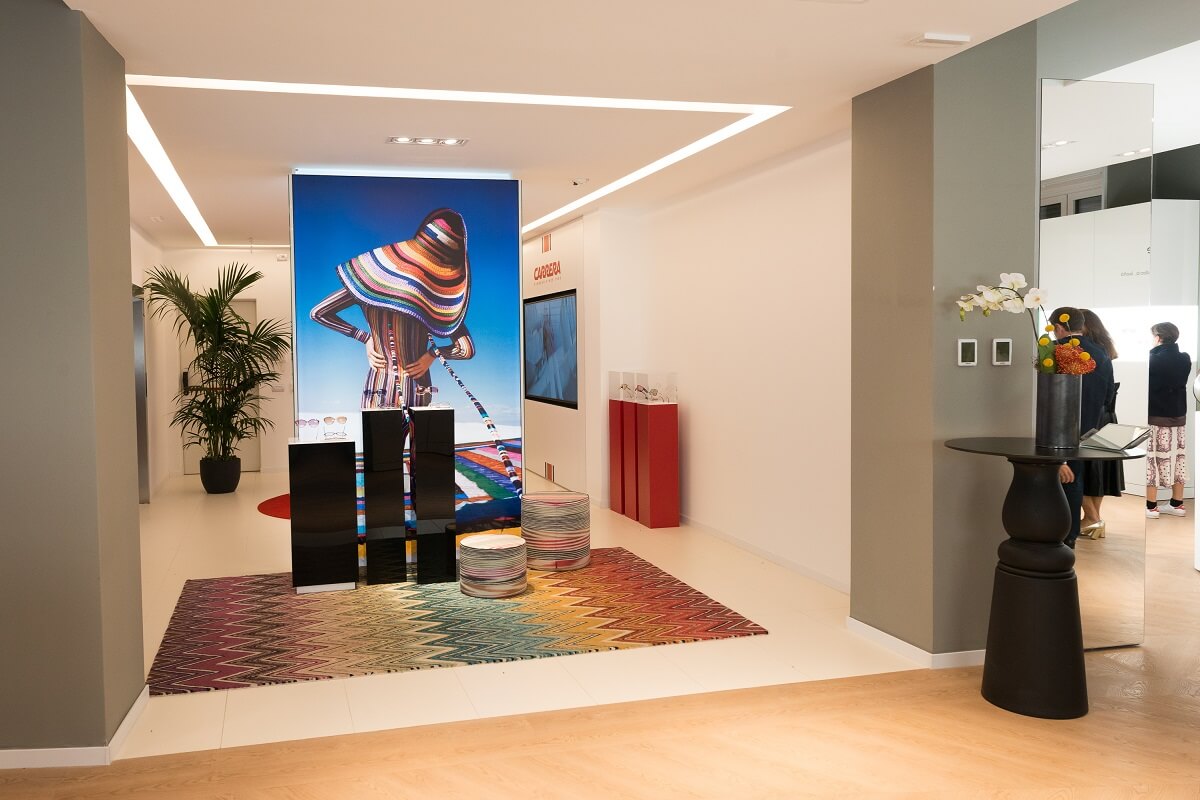 Many companies were planning to digitalize aspects of their business well before COVID-19 hit. The acceleration after global lockdown measures were implemented was impressive. How important is digital transformation for Safilo especially in these times of change?
We made that decision very early, in 2018. It wasn't so clear to everyone back then. For me it was very clear that DTC is growing like crazy. To give you another number, DTC is growing 20% per year, especially in sunglasses. We've been investing in redesigning the revenues from 'Smith'. Now, 'Smith' keeps growing 35% every month. We made that decision in 2018.
In Europe and in Greece, where Maria (Asimakopoulou) is doing a fantastic job, we launched an e E-Commerce Platform for opticians during the pandemic. It's unique because it is designed exclusively for opticians. We are continuing to invest in this initiative. It's very convenient because you can place an order if you are at the beach or at home. You can access all the information, you can do after sales and there is no need to be at the shop. It's a completely new way to link Safilo with the customer. It's taking the relationship to a different level.
We bought 'Blenders" company with young guys, typical Americans but we also bought capabilities. At that point we didn't know what DTC was. We were always a wholesale company. Now, between Portland and San Diego we have more than forty people specialized in marketing, e-commerce, Facebook, social media and this is growing.
Also, data is going to be a future source of competitive advantage. Now in data, we have all the details. Maria, for example, knows everything at any given time. We know everything about the company. Can you imagine what we can do with all this data? You take the business in a different level.
Safilo started the digital journey back in 2018. It took time but now we have a huge competitive advantage and we will keep investing.
Maria Asimakopoulou: We receive constant feedback from the market, from our customers. The new platform is making their life easier, they can refill, they can reorder, and they can even present the whole portfolio of Safilo to their customers, to the final consumer at any time.
There is no need to communicate with the sales representative to place the order. They can easily order spare parts. Everything is much easier. They have 360° images of our products, they can even drag advertising material, videos and the new campaign.
Our customers really appreciate the platform and as we study more and more and get the insights, we see that customers in Greece are using the system.
Angelo Trocchia: The combination between Digital tools and the sales representatives should dramatically improve the customer experience. We are trying to simplify and make things easier. Safilo will keep investing in DTC.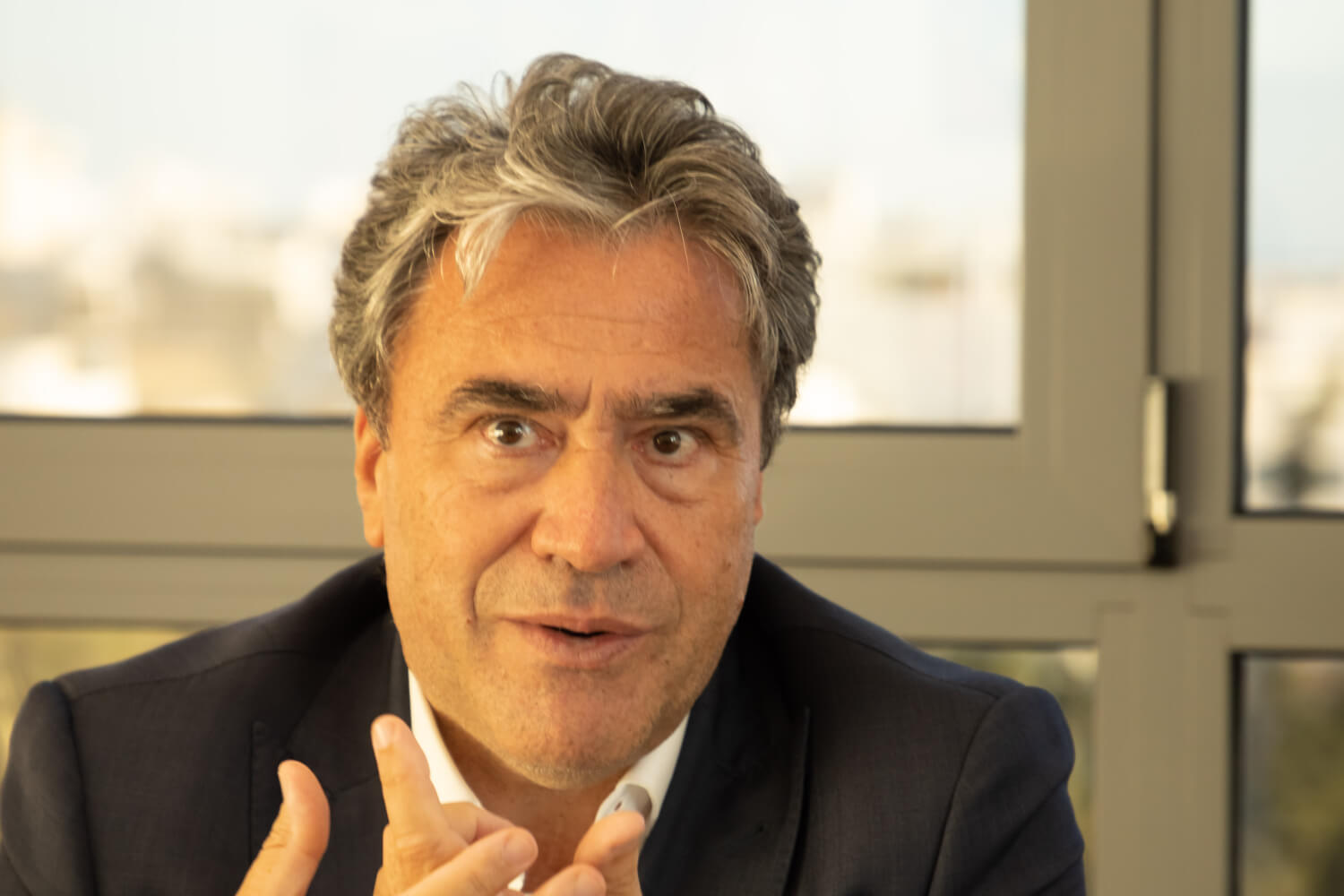 Sustainability is increasingly becoming a necessity for corporations due to changing perspectives around the world. The pandemic has highlighted the direct link between the environment and health, forcing companies and individuals to change their mentality. What are the challenges to improve sustainability in the optical industry and especially in Safilo?
We've done a lot of work reshaping our portfolio. There are two pillars. One is digital and the other is sustainability. We need to be careful in that area. We are preparing and implementing a Structure Plan in sustainability. It's not something easy, it is a journey. The first step is that Safilo now has a Sustainable Committee, at board level, which is chaired by the chairman of Safilo. This means that is a high priority for the company.
Additionally, in my salary I have sustainability targets. Almost 10% of my package is relating to sustainability targets for Safilo. The most important element, though, is that we have defined what it means to us sustainability. We took the ESG (Environmental, Social, and Governance) target and we translated it into three pillars. People, product and planet. For each pillar we are defining a very clear action plan. But it's not a year's action plan. It is going to be a three or four year action plan.
Allow me to give you an example. People are doing smart work, rescaling, and training. Safilo is a company with a high level of diversity and we really try to respect people. Almost 67% of our staff is women and we also have 12 or 13 nationalities. Then, we have what we call planet. We try to have in all our factories an action plan. We are adopting sustainable water use practices, we try to reduce the energy use and the production of CO2. Also, we have installed solar panels in our factory in China and in Italy. So, we try to reduce the environmental impact of our company.
On products, we are doing a lot in materials. Today we have more than 400 products on the market which are produced by sustainable materials. It is a very big number. Part of Polaroid collection, a specific Tommy collection, part of Boss collection has been produced with sustainable materials. It is a journey as I said. I don't think that we are where we should be but we have a Structure Plan to go there.
It depends on which part of the world you are living. In some parts of the world the consumer is more sensitive about these matters but sustainability will be crucial in the next few years. We need to work on this because in some parts of the world the consumer is asking for sustainable products.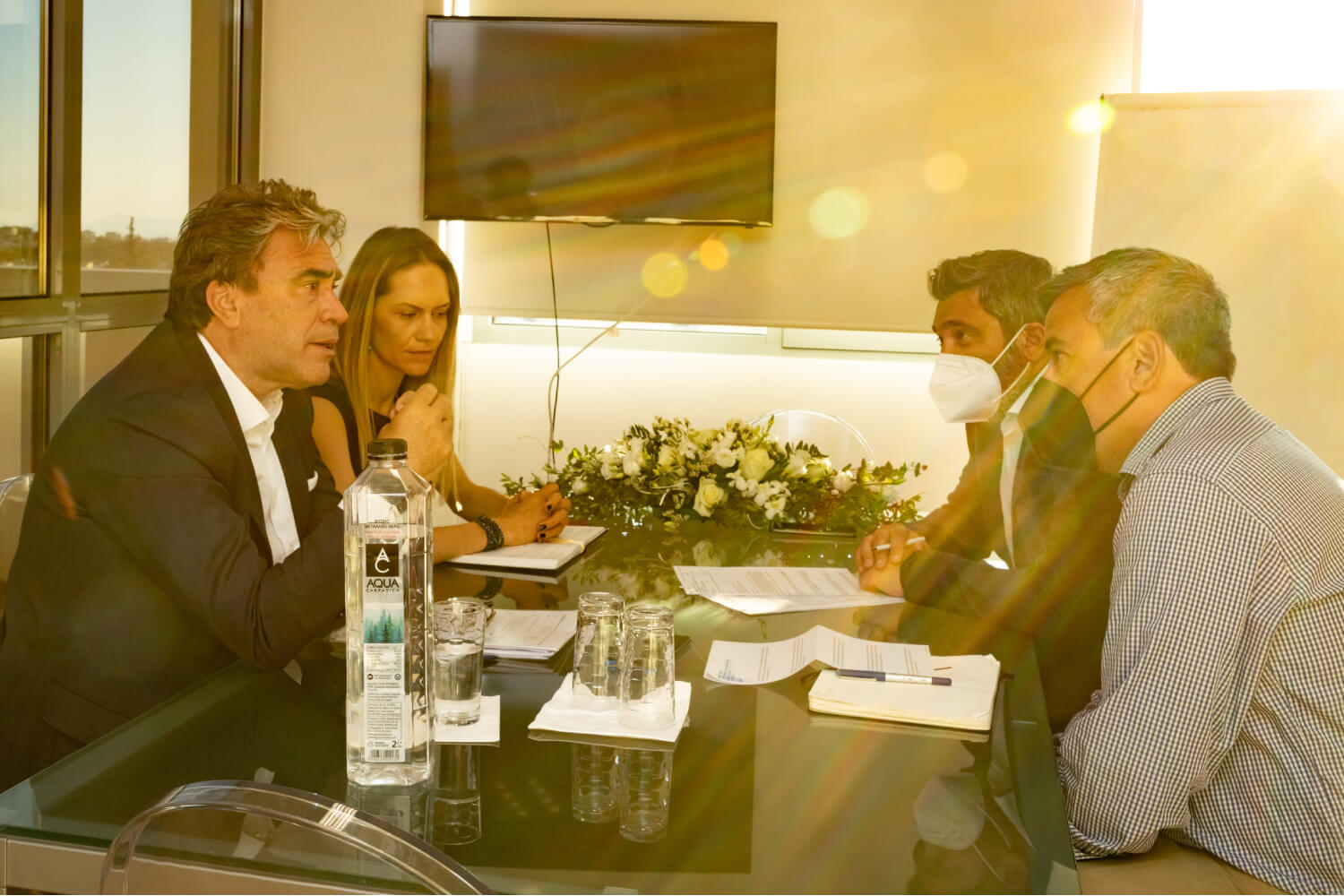 Greece is a small market, with a lot of bureaucracy and sometimes not so business-friendly. What does the market look like from your viewpoint here in Greece? Do you see this time as an opportunity to deepen your foothold in this market?
First of all, I would like to express my gratitude to the Greek team of Safilo. The team did a fantastic job. Also, Greece did an outstanding work, especially if I compare it with the situation five years ago. So, there is no need to criticize yourselves. Safilo in Greece has a huge opportunity. I think that we have some fantastic brands for this country. Carrera, Polaroid, Tommy Hilfiger, Boss, now Carolina Herrera, Dsquared2, David Beckham. Honestly, we have so many brands and I believe that in Greece we have an opportunity. This is the reason why I am here. Greece got out of the financial recession and I am absolutely convinced that Safilo in Greece should grow. I am very positive.
The market is huge, our portfolio is great, and we have a great team of people, so there is no reason why we should not grow in that kind of market.
I didn't know that the macroeconomic environment in Greece is improving so much. I heard today that tourist arrivals in Athens are expected to be 5 million people by the end of this year. This fact will help and accelerate the recovery of Greece. I think we have the perfect brands for people coming here. A combination of a great team, a great portfolio of brands for Greece, and the fact that the country is recovering give Safilo a great opportunity to grow. I am very positive.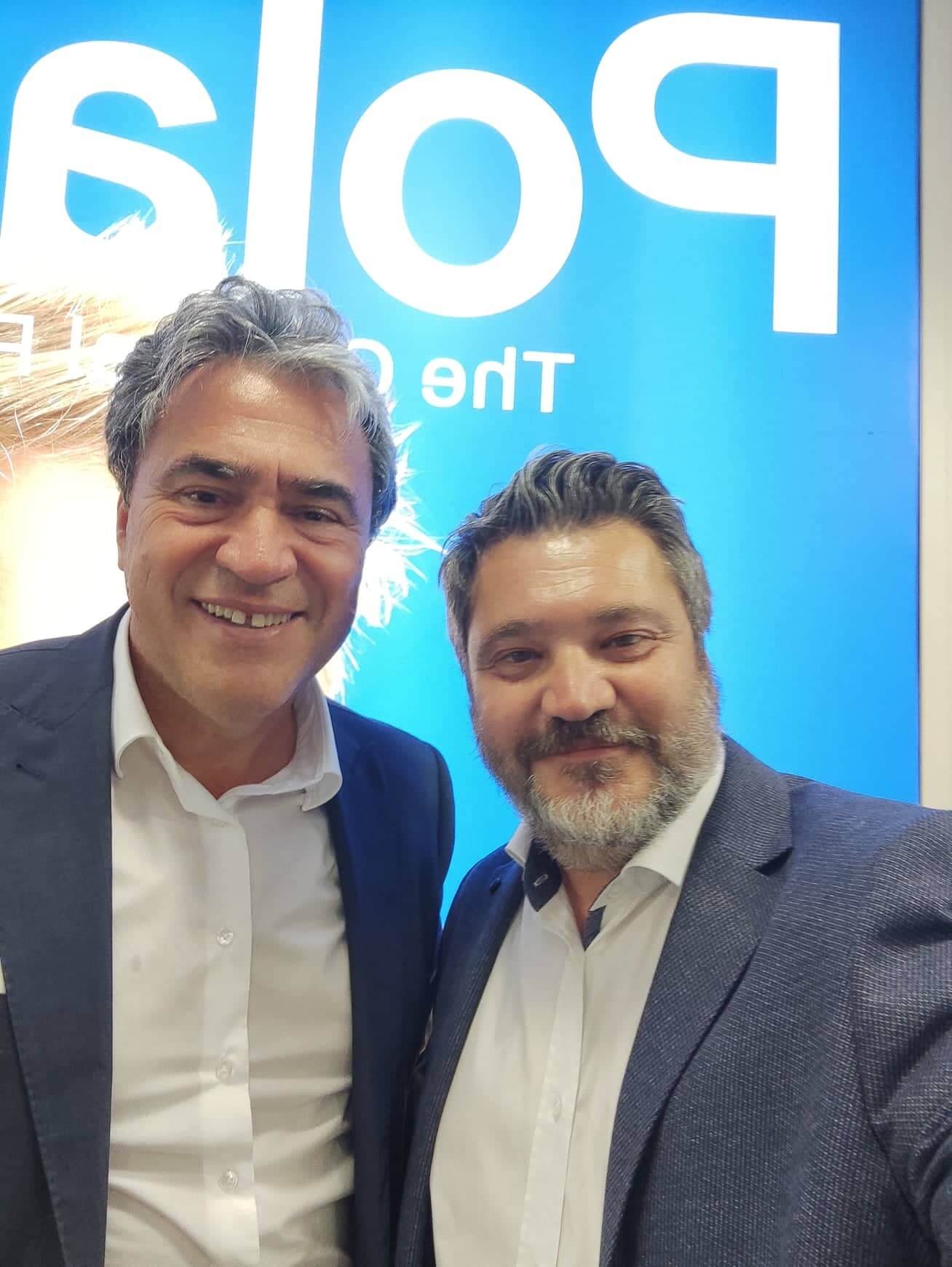 Have you seen a change in attitudes towards eyewear over the past years and which will be the key trends which will shape the world market of the optical industry in the next few years?
One trend that it will come also in Greece, because now it is a little bit behind, some of the business, especially in sunglasses, will go to DTC (direct-to-consumer). This is happening all over the world and it will come here as well. I think that we need to be prepared that the consumer needs to have a different experience. It will be a problem for some of the opticians if they decide not to change. I don't think that the shops will disappear. Absolutely not. The companies and the opticians need to understand how to give to the consumer different experiences on the shop and the website.
It is going to be a combination of those two. We did a study in US, which tells us that 84% of the consumers look at the website first but they are going to the shop to buy the glasses. Some opticians will not cope with those changes but the ones that will understand the trend they will keep growing. The opticians need to adapt and prepare for this trend which is very clear. Then there is another trend. In eyewear we have a lot of metal and acetate frames. Acetate frames is growing more by far. This is happening because people at this moment want to have something that is more visible in their faces. We also see that there is a tendency in the eyewear to have more distinct branding. It was quite the opposite three years ago. People want also to return to normality after the pandemic but also want to have differentiation. They don't want to be treated altogether. So, they are looking for more normal, not extreme shapes in their eyewear. There is another huge trend which is the outdoor. People like to spend more time outside, to have a walk, to relax. You want to wear something light, something to put easily on yourself.
A combination of a great team, a great portfolio of brands for Greece, and the fact that the country is recovering give Safilo a great opportunity to grow
Growth has been steady and significant for Safilo in recent years despite the challenges described above. Where would you like Safilo to be in the long term and which is your vision for the company?
The eyewear market is roughly between 19 and 20 billion euro. The luxury is between 4 and 5 billion, the low-end market is 4 billion. Then you have the big chunk of the market, which is 12 billion and it is what we call from affordable to premium. That is where we aim to play a big role. This is the biggest market, it's almost 12 billion.
This is a choice that we have already taken. We will be a key player in luxury eyewear because for example we signed 'Isabel Marant', which is going very well. Safilo is covering the full spectrum of the market. But we are positioning for the next years in the target market ranging from affordable to premium contemporary. From 70 to 200 euro per frame. That is the arena, that we like to play in, where we think we can accelerate the growth of Safilo. The market is huge, our portfolio is great, and we have a great team of people, so there is no reason why we should not grow in that kind of market.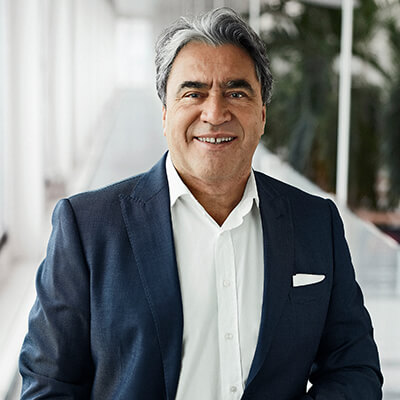 Angello Trocchia
Angelo Trocchia (born in Formia (Latina) on April 27, 1963) has been the Sole Director of Safilo S.p.A. and Safilo Industrial S.r.l. since April 6, 2018 and the Chief Executive Officer of SAFILO GROUP S.p.A. since April 24, 2018. Angelo Trocchia was formerly Chairman and Chief Executive Officer of Unilever Italia from 2013 to 2018. After an MBA at the STOA'/MIT in Naples and a PHD in aeronautical engineering at the University La Sapienza in Rome, he began, in 1991, an international career in Unilever, where he held various roles of increasing responsibility in supply chain and sales. Until February 2013 he was the Chief Executive Officer of the Unilever Business in Israel, where he delivered two important acquisitions in the Ice Cream and Salty Snack Fields, as well as significant growth in the Personal Care business. He also played a key role in leading the local company towards a brand-new organizational set-up. Previous roles in Unilever include the General Management of the Frozen Foods business, including the sale of Findus Group to a private equity fund and the management of the whole transition process. Before that, he served as General Manager of the Unilever Ice Cream business in the Czech Republic and he also led the Italian Ice Cream business, which accounts for more than 40% of the total Italian business turnover. He speaks Italian (mother tongue) and English (fluent).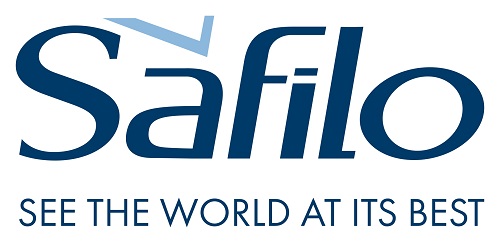 THE SAFILO WAY
Glasses are more than just an accessory: they are the lens through which we look at and define the beauty around us. At Safilo, we have been true to this since 1878, when we first started designing and manufacturing sunglasses and optical frames, helmets, goggles and sports glasses. Eyewear products created with passion, expertise, timeless style and an eye on a more sustainable future. We have a global presence with our own production facilities, showrooms, offices and design studios in Padua, Milan, New York, Hong Kong and Portland. With direct subsidiaries in 40 countries and a network of more than 50 qualified partners in 70 other countries, our distribution network reaches around 100,000 points of sale. With our e-commerce platforms and Internet Pure Player partners, we can be closer to our customers in order to meet their needs at any time, wherever they are. Made in Austria. We have been making eyewear in Austria since 1964. This is how we guarantee high quality and exquisite workmanship using the finest materials, ensuring that when it comes to comfort our eyewear is second to none.

Previous Post

Next Post