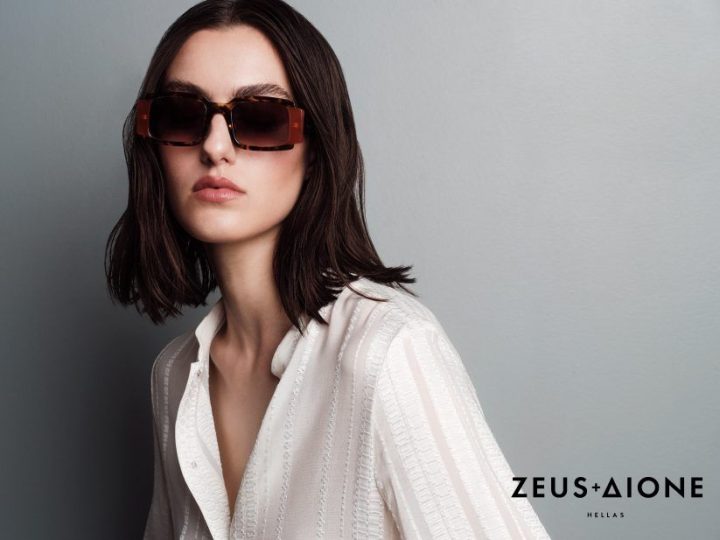 Zeus+Dione: Preserving Greek identity through artisanal craftsmanship
At the core of Nea Optiki Group lies an unyielding ambition, a commitment to celebrating the artisanal craftsmanship of superior Greek eyewear. This philosophy resonates deeply with their esteemed partners, Zeus+Δione, who share the same vision and passion for upholding the rich Greek heritage. Together, they have embarked on a creative journey, driven by creativity and craftsmanship to preserve the vibrant Greek identity.
In 2016, when Zeus+Δione envisioned the prospect of introducing sunglasses, they sought the expertise of Nea Optiki and created their eyewear line, meticulously
handcrafted in Athens, honoring Greek craftsmanship and infusing it into contemporary fashion. Their joint endeavor stems from a shared reverence for the Greek heritage, and it is this very essence that permeates through each collection they curate every season.
Drawing inspiration from the richness of culture, they meticulously design and craft each pair of glasses with an unwavering commitment to quality and artistry.
This collaboration is built on trust, mutual respect, and a deep understanding of the significance of preserving the Greek identity. Through their united efforts, they have crafted eyewear that transcends mere fashion.
Instead, it embodies the spirit of Greece – a tapestry of history, mythology, and artistry.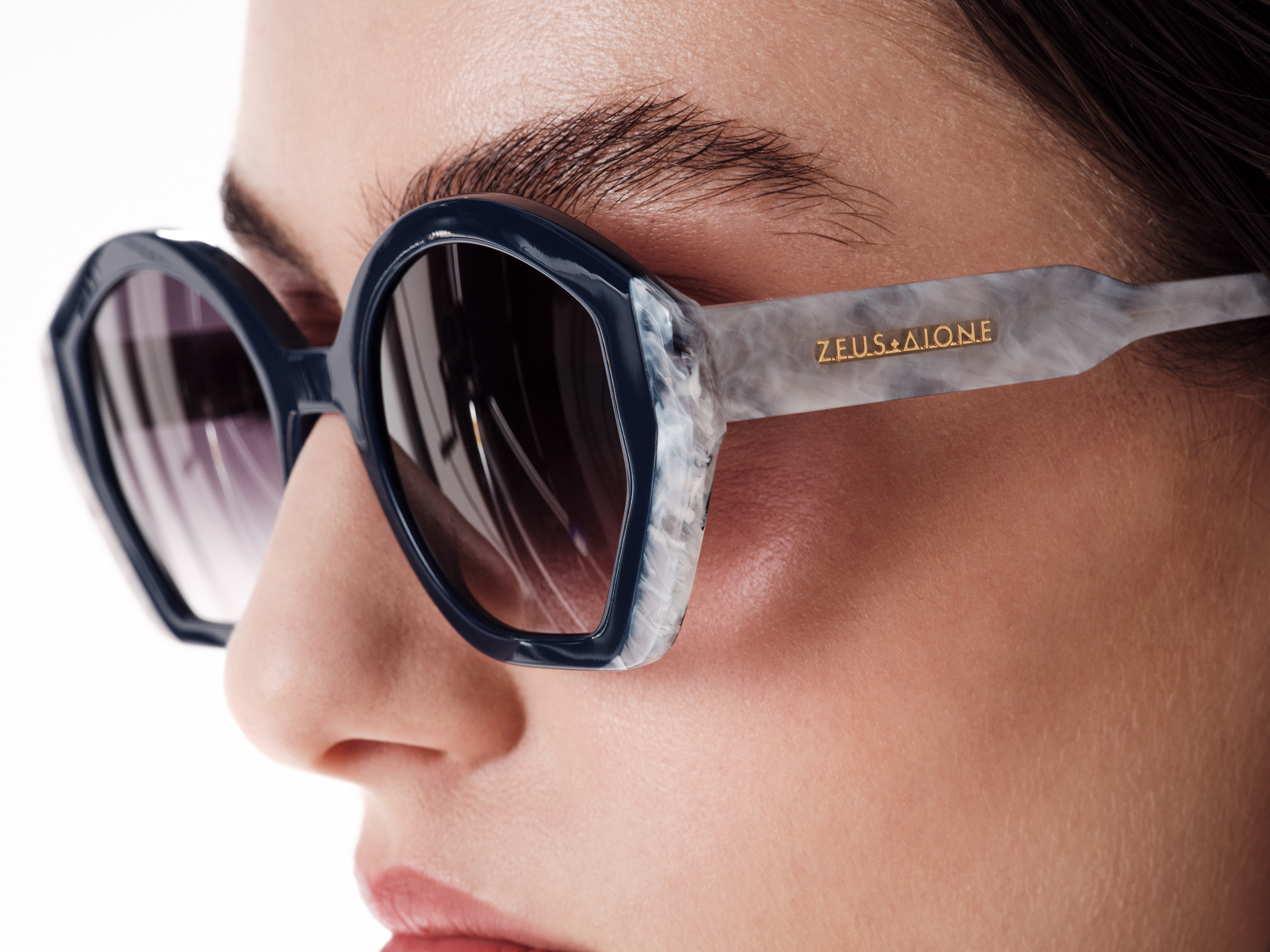 The Greek element is reflected in each frame and each design seamlessly combines modernity with timeless elegance, paying tribute to its artisans and creators.
To celebrate its ten-year presence in the fashion industry, Zeus+Δione and creative director Mario Schwab, organized the first Zeus+Δione fashion show, where its Resort 24 collection was presented, honoring the value of its artisans and collaborators. 
The fashion show took place at the iconic Hellas Liberty floating museum in Piraeus, demonstrating the brand's ability and commitment to combine fashion, innovation, Greek culture and tradition in an unparalleled way