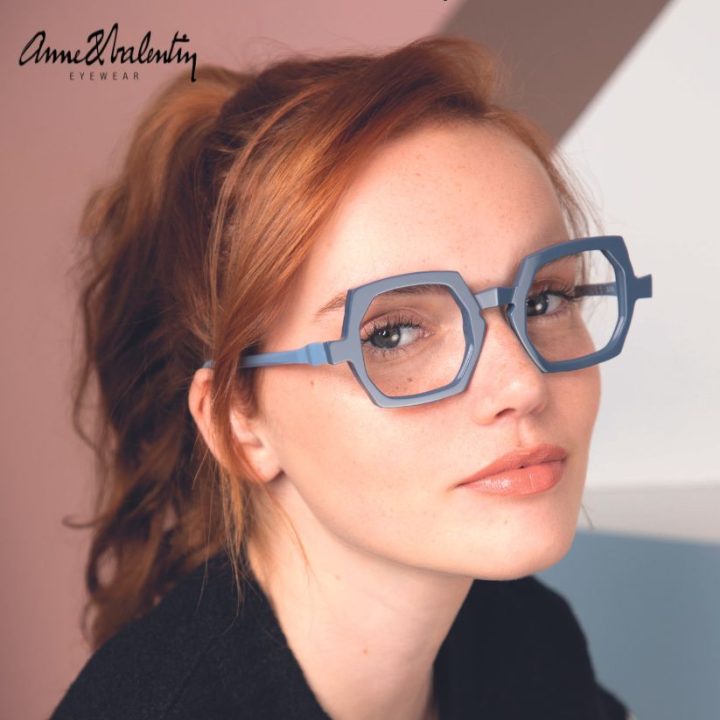 Anne & Valentin Eyewear
"It's not about getting noticed. It is about being remarkable"
Anne & Valentin is a French brand born from the wild dream of two opticians from Toulouse, in the South West of France. The couple, looking for graphic and
original frames for their friends, decided to create their own models at the end of the '80s. Their unparalleled, surprising creations earned them a receptive and
enthusiastic following.
Right from the start, artists and art, especially pictorial, were their main sources of inspiration. In their first models bursting with fantasy, you can see all the admiration the young creators had for Cocteau, Matisse, Magritte, Miro – to quote just a few…
Their models were ultra-original, manufactured in very small series, and immediately became the talk of the town. The clientele of the early days was composed of extroverted personalities, artists and creators.
Success became clear right from 1995: Anne & Valentin glasses began to feature in the offer of some designer opticians. Each new optician was selected for their
taste and reputation by Anne and Valentin themselves. At the end of the '90s, Rama, Anne and Valentin's son, moved to New York to promote the brand in the United States. In France, Europe, the United States and even Japan, people talked about Anne & Valentin and their frames, and how they broke away from codes and stereotypes. Their stylish and colourful frames were a hit with eyewear lovers. Today, Anne&Valentin still prefers to let the frames speak forthemselves.
In 2000, the teams expanded and moved to rue Adolphe Coll, in Toulouse, in former workshops that had become and artists' squat. The teams divided the different spaces according to activity. On the second floor, the administration and stocks; on the third, the Creative Studio and the Visual and Graphic Design Teams.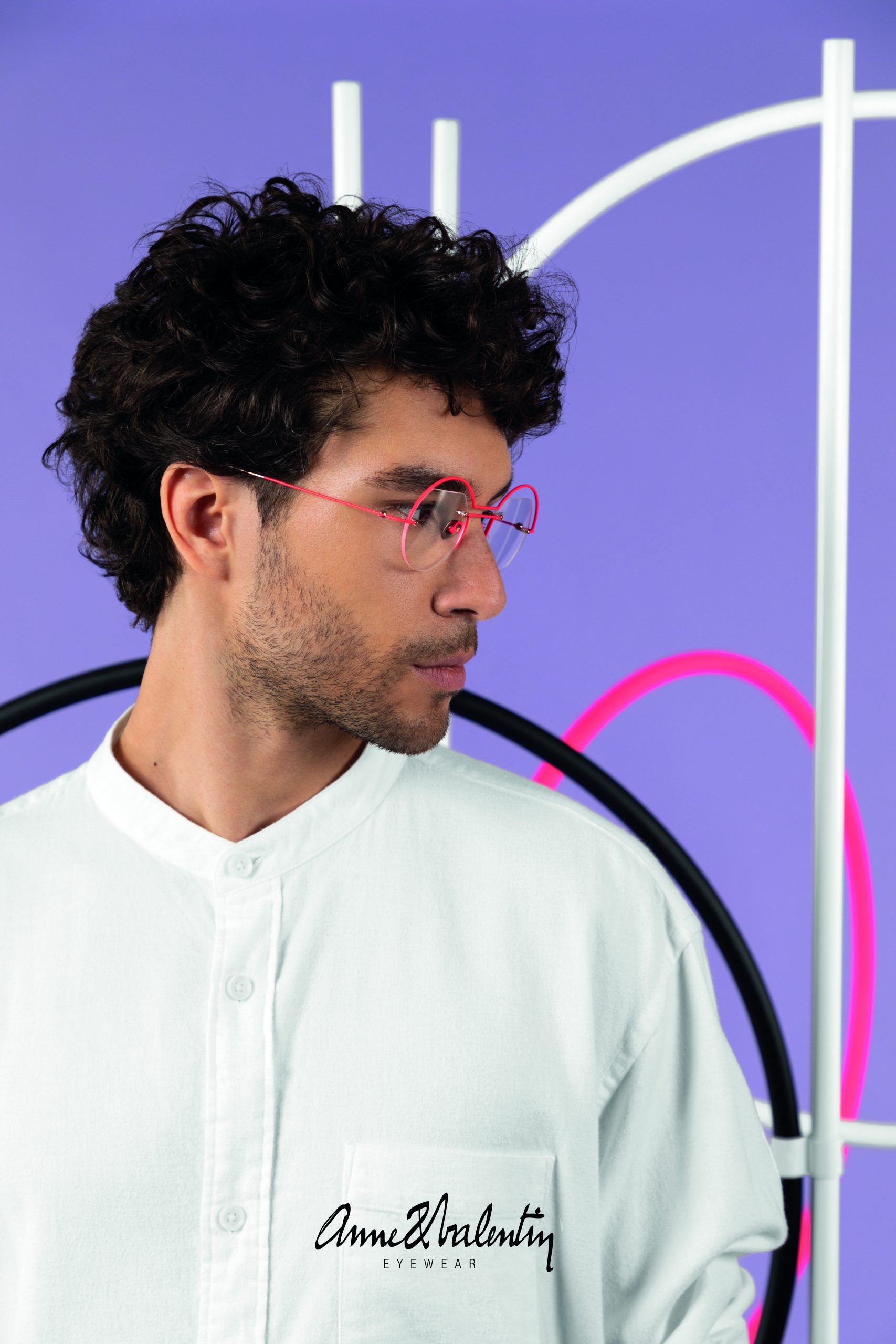 For Anne & Valentin, Made in France is more than a principle. Everything is done in-house, from design to prototype, from image to communication, from sales to distribution. In fact, when you enter the offices and workshops, you often come across paint cans, decorations in progress for window displays, clothing racks set up for a photo shoot, furniture waiting to be sent to a store, art books lying around… and lots of prototypes and drawings.
All the frames, once out of the factory, are sent to their finishing and testing workshop in the Jura.
From trade show booths to store windows and interior design, everything is dreamt up, designed and manufactured by our teams. The only exception to the rule is titanium, manufactured in a factory nestled in a mountain valley in Japan. Why? Because the best titanium is made in Japan.
Anne & Valentin selects and trains all staff with particular care, taking into account the individuality of each team member. The different poles of Anne & Valentin work
together continuously and everyone knows what is going on in the other workspaces.
In 2017, Sylvie, purchased the company from Anne. She knows the challenges and issues of the profession. The Anne & Valentin adventure has been moving forward
with her since, while respecting the independence and the creative standards that characterize us
So what is the Anne & Valentin style?
Most Anne & Valentin wearers recognize one another even though there are no external signs or logos in the frames. Our customers often tell us that they have been stopped in the street, in the subway, by a fan of the brand. This complicity is important.
Our glasses dress up without disguising, and that's what we're looking for. Our common territory is upbeat, graphic,
architectural, undeniably. Our range of colours is subtle, but joyful. Our lines are thoughtful, yet liberated. Each collection presents a wide range of different concepts. We cultivate intelligence and joy, and we do our best to unite the two. Marvelling is good for your health.
Style is the underlying unifier behind all differences. Marcel Duchamp said so. At Anne & Valentin, we create frames that match individuals, that emphasize their qualities, that highlight their differences, their intelligence and their ability to look on the brighter side of life.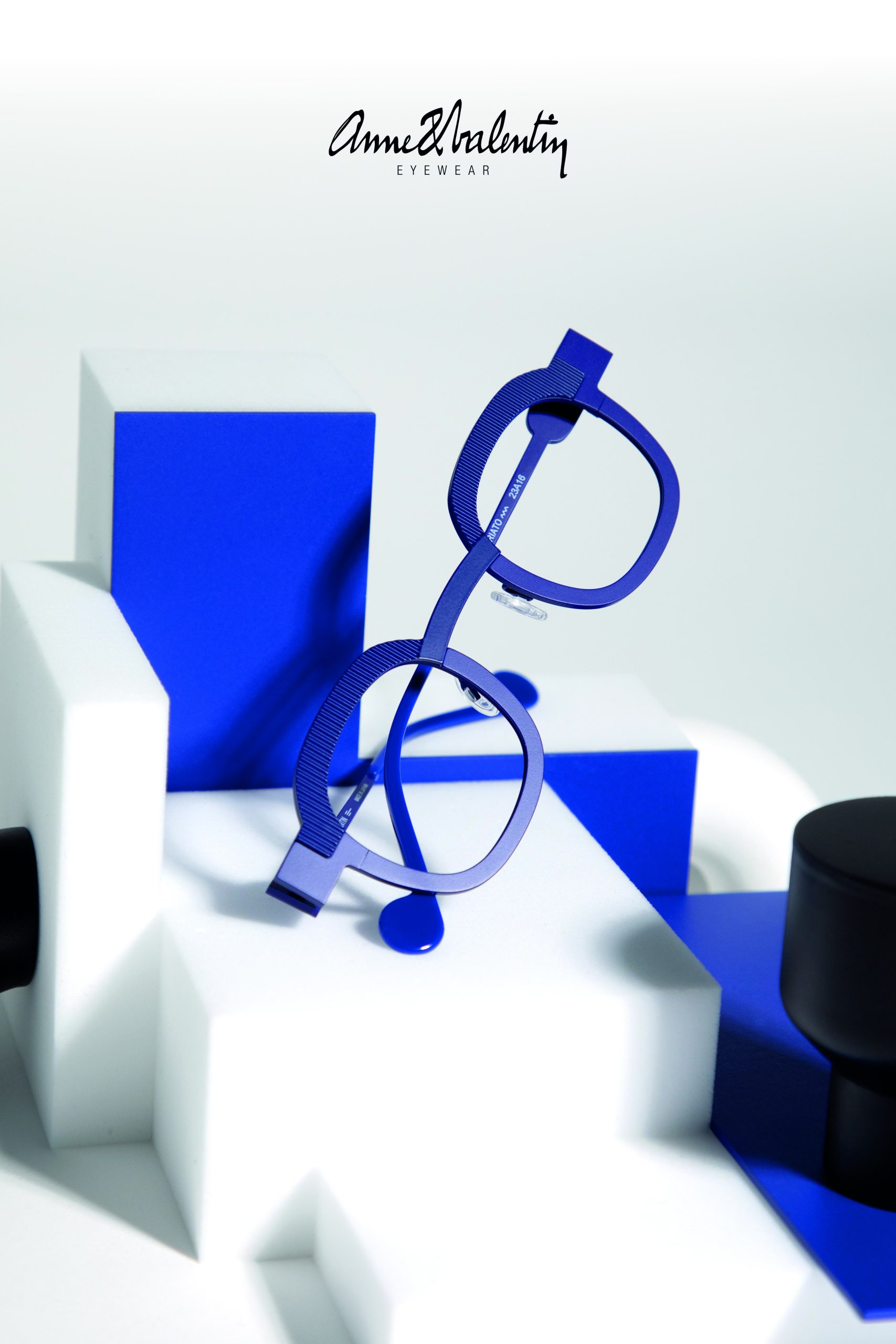 Our glasses have personality because our clients have personality. They are catalyst for them. It makes them all the more affable. They give them the audacity and
second degree that are key to a life well lived. We like to play with shapes and colours, but not just any old way!
Anne & Valentin's style is human. We are opticians first and foremost, and our personal in-store experience guides us. Our choices are precise and beneficial so that a frame matches its wearer. Symbiotically! No faddish effects, no superfluous details, no frills. What we prefer is human warmth, sensuality and free-flowing emotion.