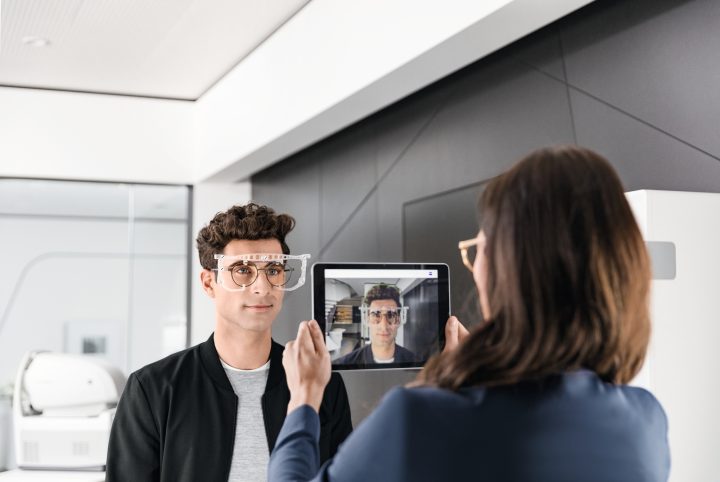 ZEISS completes its digital centration portfolio
With i.Terminal Go, ZEISS provides barrier-free centration software for tablets that enables eye care professionals to take a simple first step into digital
centration. The best eyeglass lens can only reach its full potential if it is correctly centered. A digital centration tool can help eye care professionals to deliver data that meet the requirements for customized, ultra-precise quality eyeglass lenses.
The ZEISS i.Terminal Go provides a smooth transition from manual to digital centration. Only a tablet and the Centration Frame-Clip are needed. No server and additional software have to be installed and no fixed devices set up. The handling is super simple: the front and side image with the spectacles frame and Centration Frame-Clip is automatically activated when in the correct position and is all that's needed for centration. The distance to the customer, which is often required today, is given because the image can only be taken when a certain distance is maintained.

At the end of the procedure the centration parameters can be sent directly to the ZEISS VISUSTORE for ordering the lenses.
The advantages at a glance:
1. Precise centration combined with a digital customer experience
2. Quick and easy image capture
3. Rapid and simple calculation of the centration parameters
4. Automatic face recognition
5. No additional equipment taking up floor space
1 l Smart dynamic optics
Our latest design optimization includes state-ofthe-art 3D object-space-models and new design fingerprints adapted to today's dynamic visual behavior. Both lead to a smoother transition between all viewing zones, resulting in comfortable vision and ease of viewing at all distances and in all directions.
The 3-dimensional object-space-model is a new way of lens calculation that considers the exact position of thousands of points within a 3D space according to
its distance, direction, and inclination, in relation to the spectacle lens. This is also considered with an adapted 3D object-space-model for growing children in ZEISS
Single Vision SmartLife Young lenses.
2 l Age intelligence
This technology considers the evolution of vision needs at every stage of the lens and allows for the addition of age-related optimization parameters.
• ZEISS Luminance Design 2.0
Takes average light conditions and the age-related pupil diameter of the wearer into account.
• ZEISS Dynamic AgeFit technology- for ZEISS Single Vision SmartLife Young lenses only.
Fitted to growing children's age-related facial anatomy.
• ZEISS Intelligence Augmented Design (IAD) technology – this technology is used to optimize the lens to the wearer's personal visual behavior and requirements specifically for ZEISS SmartLife Individual 3 lenses.
3 l Clear optics and thin optics
The ZEISS promise of precision throughout the complete design and production process, and lens aesthetics with the best balance between optics and thin, light lenses.
• High precision in an advanced lens-eye-system
• State-of-the art standard position of wear parameters.
• Location of CoR of the eye – now considering horizontal and vertical centres of rotation based on the latest insights
ZEISS
Myopia Management lenses
Specialized care for kids' eyes.
Managing progressive myopia in children early on can help avoid serious vision issues later in life. ZEISS Myopia Management lenses are designed to help slow
the progression of myopia in kids up to 12 years old – and give them clear, comfortable vision at the same time.
When wearing ZEISS Myopia Management lenses, your child will still be able to read, play outdoors, do sports and more. Despite their intricate designs, they look like regular glasses, and they provide full UV protection up to 400 nm.
ZEISS MyoCare Lenses with ZEISS C.A.R.E. technology (Cylindrical Annular Refractive Elements) designed to slow down the progression of myopia.
MyoCare® for children younger than 10 years
MyoCare® S for children 10 years and older.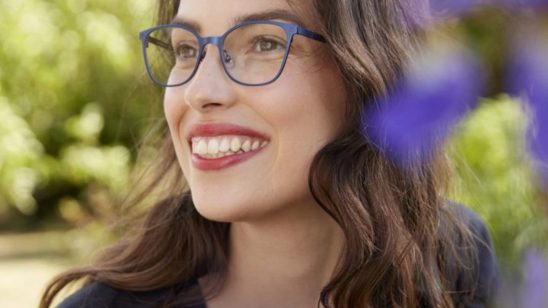 Previous Post
Next Post