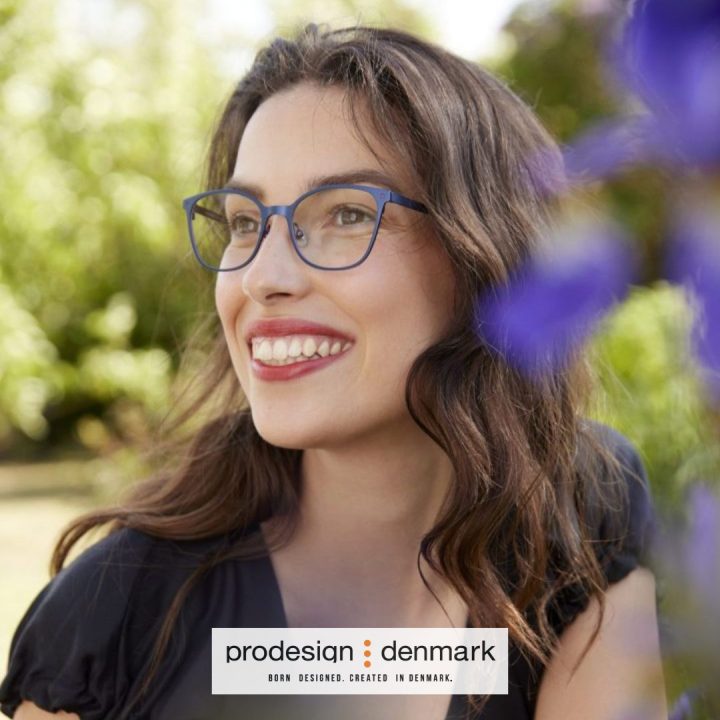 ProDesign. Quality eyewear for everyone
Regardless of fashion preferences, generations, and facial features – we've got you.
This year we celebrate our 50th anniversary. Half a century has gone by with high-quality eyewear that remains firmly anchored in our Danish design history.
At ProDesign we are proud to state that we create eyewear that is designed to fit all, and now we expand the range. With this launch we introduce GRANDD. A new concept with voluminous acetate models all in bigger sizes than any previous concept before. This is specially designed to fit perfectly on the ones who need big eyewear.
Our designs are as diverse as our customers, across generations, facial features, and fashion preferences, and this launch is no exception. Here you will find new eyewear favourites for everyone, either you prefer the gaudy colours and eye-catching details or the toned-down and more classic choices.
ProDesign. AUTHENTIC EYEWEAR FOR GENERATIONS.
ALUTRACK
High quality, handpicked materials.
Quality is keyword when it comes to ALUTRACK, a true ProDesign frame. The functional choice of eyewear with thought through details. From the delicate colour play between the aluminium front and the Stainless-Steel temples, the matching colour line detail on the hinge and temple, the flexible hinge, and silicone end-tips for extra comfortability.
ALUTRACK comes in three different shapes: a round panto-inspired, a modern rectangular with a curvy bridge, and a bigger, classic rectangular for the male.
REFINED DETAILS: The backside bottom screw works as the rim lock. Besides, the milling detail in the aluminium reveals the construction with the Stainless-Steel temple. This is both a choice of functionality, but also adds a fresh colour play to ALUTRACK.
POPPING COLOURS: The anodised aluminium ensures a more durable surface that does not scratch easily. Some of the colour choices are popping eye-catchers, while others are more subtle and toned down.
CLEVER MATERIALS: ALUTRACK is made from high quality, handpicked materials. The lightweight aluminium leaves a clean look, while the silicone end-tips are allergy friendly and comfortable for the skin.
"You can simply feel the quality, when you have ALUTRACK in your hands, and see all the refined details. It is a worked through product, which I am proud of." – Cornelia Therkelsen, Designer
TWIST
Feminine titanium concept with refined details.
TWIST is feminine, Danish design at its best. The titanium concept may seem simple at first, but take a closer look, and the beautiful, twisted detail on the temple will come into sight. TWIST has a subtle level of detail – refinement without ever being too much. TWIST comes in three various shapes. The light titanium makes it comfortable to wear, and the acetate end-tips in matching colours complete the feminine look to perfection.
DIVERSE SHAPES: TWIST has three very different shapes; a small rectangular size 51, a fashionable half rim trapeze size 52, and a voluminous cat eye size 55.
PERFECT COLOUR COMBINATIONS: The IP plated finish gives TWIST its beautiful, deep colours and a durable surface that does not easily peel.
FEMININE FINESSE: The refined two-toned look in the twist detail is created with a matte titanium front and a shiny on the inside. When the two are mixed, it creates a feminine, jewellery look.
"My intention was to create the twisted temples so that they are eye-catching, without being too much, and I think we nailed it with TWIST." – Nicoline Jensen, Designer
GRANDD
Bigger is better.
The bigger, the better, and we are proud to welcome this Grand Danios of Danish eyewear design. The masculine and solid concept is simply impossible to overlook and will provide new possibilities for the customers who usually have troubles finding eyewear that is big enough. Everything is just bigger with GRANDD; from the volume of the acetates, the thickness of the rim, the height of the temples, and the 5-barrel hinge that adds even more sturdiness to this concept.
BIGGER SHAPES: The shapes are very diverse, and include a classic rectangular size 58, a slim and sporty size 56, and a big square size 60.
BEHOLD THE HINGE: To match a solid concept like GRANDD, we added a 5-barrel hinge with great technicalities and a heaviness that compliments GRANDD perfectly.
GREAT LEVEL OF DETAIL: GRANDD is one of a kind, and that requires unique details. The custom-made wire core adds extra finesse, as it follows the acetate temples smoothly.
"GRANDD is something special with its robustness and Danish design inspiration. It makes me happy that we now have larger sizes in our collection and can provide options to customers who previously have had difficulties finding the right eyewear." – Nicoline Jensen, Designer
TRIPLE
Cool and colourful combi concept.
Like the name indicates, it consists of three layers: a two-layered acetate rim divided by the steel frame, which serves as the third layer. The unique tricolour look opens for very diverse colour combinations; from classic to playful and bold and active. TRIPLE comes in three different shapes: a female rectangular size 51, a modern sporty rectangular size 53, and a bigger rectangular size 57.
DIVERSE COLOUR CHOICE: TRIPLE is built up by three layers of metal and acetates. Some of the choices have bold and eye-catching colour combinations, others are more toned-down..
WELL-BALANCED DESIGN: Balance is everything with TRIPLE, because all layers are visible and leave room for each other. The result is a harmonious frame with surprising colours.
LIGHT AND COMFORTABLE: TRIPLE is very light and comfortable to wear, because of the slim Stainless-Steel construction.
"TRIPPLE made me dive into the interplay between layers. Both in terms of lines and shapes, but also the materiality by exploring translucency and colours. The result is well-balanced, dynamic design, with lots of possibilities of expanding the colour range in the future." – Lau Ruge, Designer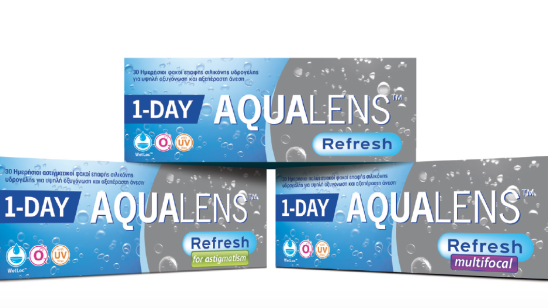 Previous Post