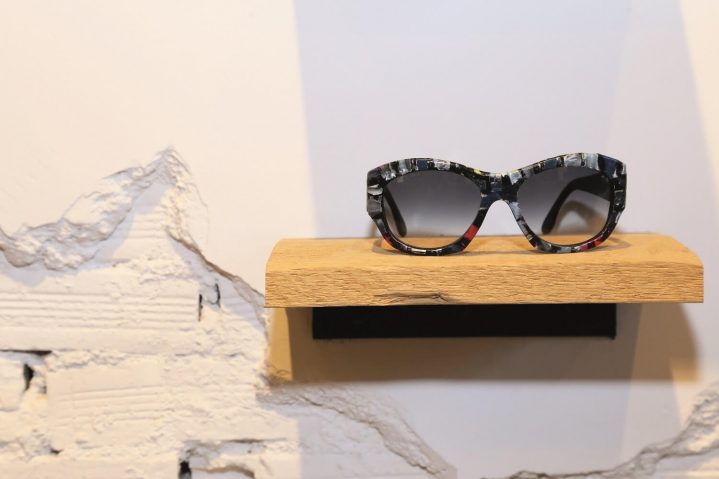 Motley Eyewear

The handmade frames of Motley Eyewear are funky, theatrical with many textures and colors. Each pair of glasses is hand-painted and each piece is unique, often blending various materials such as paper, metal and fabric. Designed for those who don't just follow the trends, but use the trends to express their personality, Motley Eyewear's frames share the feeling of being special, wearing something unique.
The sunglasses and eyewear frames of the Greek brand Motley Eyewear are designed by Fani Gavala. With love for art, fashion and for the special creations, as well as with a long-lasting relationship with the optical industry, she decided to take a different step in her way; designing wearable art using frames like canvas and paint them, giving color and imagination to her favorite accessory.
Well before releasing her first collection for Motley Eyewear, Fani started designing and creating the first pieces of a personal collection. The enthusiastic response from different people in her environment led her to establish the brand in 2016 and introduce Motley Eyewear in the optical world. She designs, paints and crafts eyewear frames, using raw materials from European factories and creative work of Greek hands.
The spark of the first creation was lit after endless discussions and searches with optical industry experts and stylists for that special pair of glasses that would satisfy the demanding consumer who wasn't excited by mass fashion trends.
Each pair of shades is created as a piece of art using a special handmade technique so that each piece is waterproof, durable, impressive. Each frame passes through seven stages in the production process and extensive quality controls to be ready for sale. Each piece is crafted and stylized blending different materials such as paper and metal. Excellent raw materials, acetate frames and high quality lenses are used. The final products are marked with a unique identification number and are accompanied by a certificate of authenticity and warranty.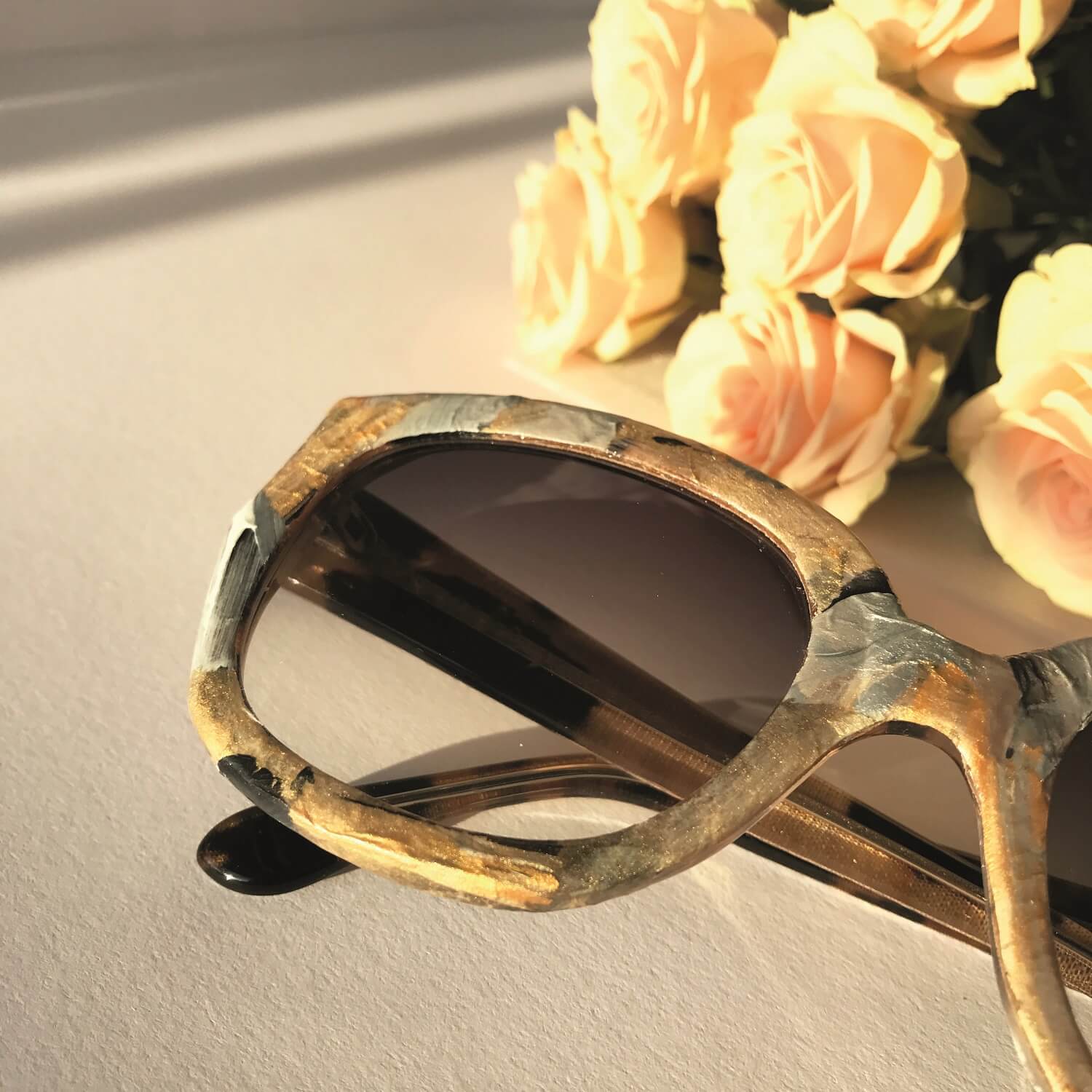 Motley Eyewear are always accompanied by a handmade case, with the ability to select among a variety of colors and materials based on the collection, transforming the final product into an «experience» for the demanding consumer.
Inspiration for every collection and each design is derived from unique objects of the environment, nature, geometries, landscapes and architectural works.
In collaboration with opticians and/or other artists, collectible, limited edition and dedicated series are created inspired by a particular subject or even a small story that accompanies the design.
«I want to share this feeling! A feeling expressed through the handcrafted creation. The feeling of being special.
Sharing a story. To tell the story of a place, a joy, a misadventure, a moment. I narrated the story of a ceiling painting (orophography) when we created a collectible series with an optician, dedicated to the traditional ceiling painting of the building hosting his flagship store. This art piece and the history of the place traveled in many places around the world.» says the designer Fani Gavala.
Typically, for each limited edition collection Motley Eyewear produces up to a few hundred pieces, which are either numbered copies, each remaining unique, or are part of a larger piece of art and complement each other.
The designer also undertakes custom and tailor-made orders. Through a structured sampling process, the customer chooses the frame design, key features and inspiration, and upon request a unique piece all over world is created. «I get inspiration also from personal stories. Like the time when a customer asked for a special pair of glasses as an accessory to complete her outfit for an important life moment.»
Selected boutiques, personal shoppers, and opticians have already embodied the pilot process for tailor made creations.
«Motley Eyewear» collections include sunglasses, women's, men's and unisex spectacle frames. Each piece of «Motley Eyewear» is handmade and unique and requires several hours of work by skilled craftsmen.
Annual collections are published with numbered copies, followed by new designs released constantly around the year, available upon request or exclusively to specific stores. Some collections are traveling around different cities, islands and distant countries, displaying colorful stories in storefronts and galleries.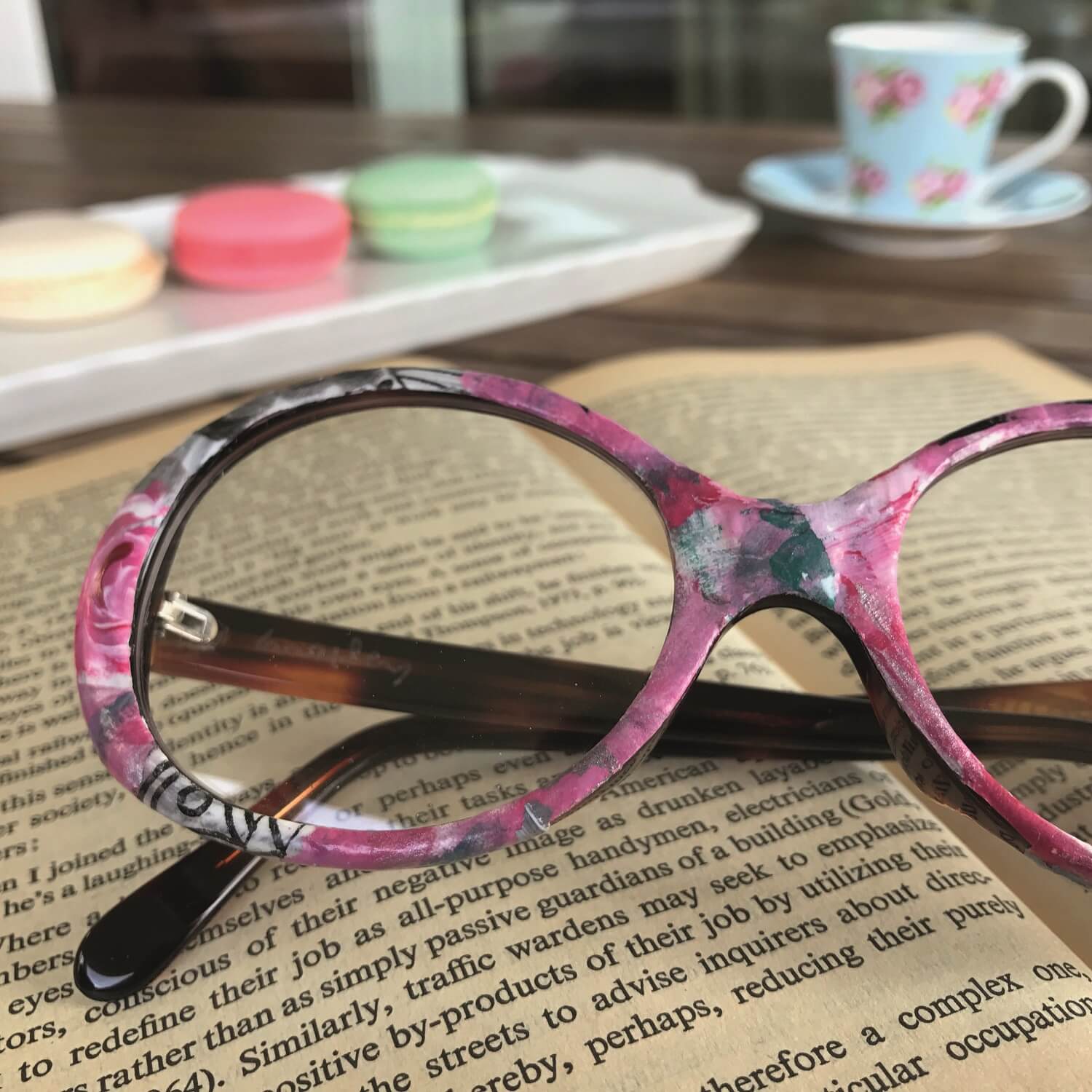 Although they emphasize the art and authenticity of handmade creation, Motley Eyewear are both practical, luxurious and functional. A unique fashion statement to wear in the everyday life, designed with an artistic look, sharing the feeling of being special.

Previous Post

Next Post