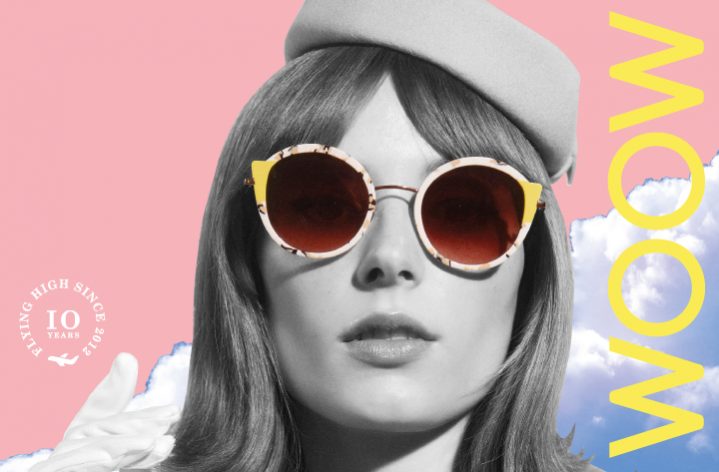 TAKE OFF WITH WOOW AIRLINES: HOLIDAYS!!!
Last season we took off to the highest spheres of style. This time the new WOOW collection promises to launch you on a journey to the land of HOLIDAYS and relaxation. After all, when you're floating above the clouds, what could be better than this little recreation collection to reach your own heights!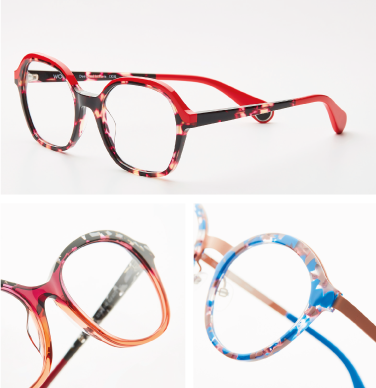 In celebration of WOOW's ten years, this birthday collection is stronger than ever, honouring the boldness and quirkiness of  our French brand, and inviting you to cherish the happy holiday spirit… wherever you are!
Bubbly curves with PARTY TIME, an airy cut with DAY OFF, generous, distinctive shapes with HOLIDAYS… A zingy shot of vitamins boosts each of these warm and inspired designs.
Like a postcard, the collection's materials and colour palette are an ode to technicolour sunsets. From orange to lilac, not forgetting new exotic materials, we invite you to take a trip… What are the chances you'll need an extra suitcase to carry all those glasses on your holiday? Breathe in. Let go. Dare to party, be bold and embrace luxury. Welcome to WOOW's second ten-year creation!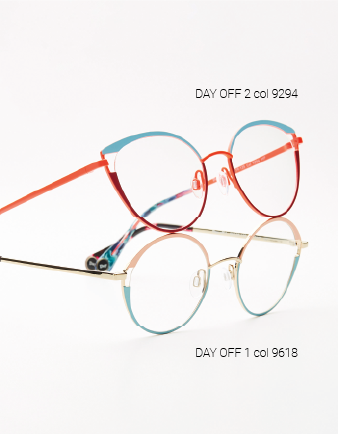 DAY OFF
Breathe deep and break your routine in style with DAY OFF! These openwork spectacles reveal a cut that is as precious as a day off in the middle of the week. Soft yet strong colours meet sophistication head-on, accentuated by a lustrous subtlety. Glasses as a reminder or a promise of the sweet days to come.
Three-tone metal

Two shapes: a small circle and a cat eye

Openwork glasses with a cut reminiscent of a well

–

deserved breath

Colour and lustre combined
"A tribute to out–of–the–ordinary moments"
HOLIDAYS
The sun is at the zenith, the sky is decked out in a thousand piquant cheerful colours… There's no doubt that HOLIDAYS make us dream! The round, full and generous shapes of these radiant spectacles reveal all their subtleties thanks to the delicately suspended acetate eye in a metal bar. Glasses as radiant as you are!
Combined metal and acetate

Two panto shapes: one feminine, one masculine

Generously shaped and radiant glasses

Acetate eye suspended from a metal bar

PARTY TIME
Invite happiness and celebration into your everyday life with PARTY TIME! The seamless graphic line of these spectacles is an invitation to excitement and spontaneity. The showstopper? A vibrant arch with popping colours is a real eye–catcher. Spectacles designed to refine empowerment and relaxation!
Two

–

tone acetate

Two shapes: a feline rectangle and a square

A bubbly arch with popping colours

A zingy, spontaneous design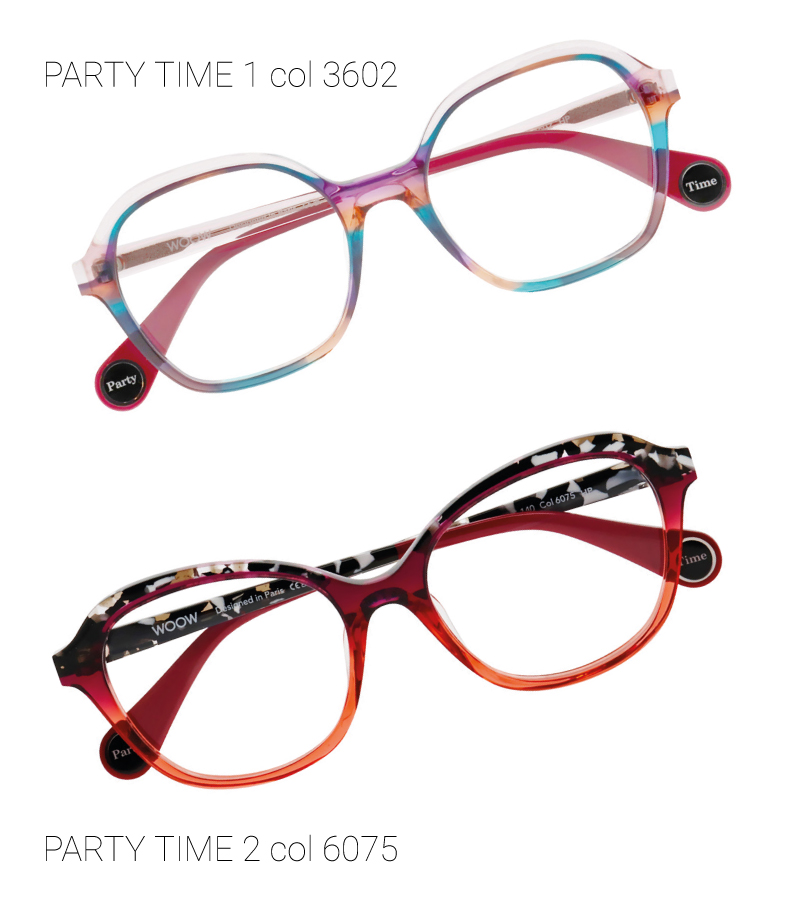 Dare to sparkle and celebrate life with PARTY TIME!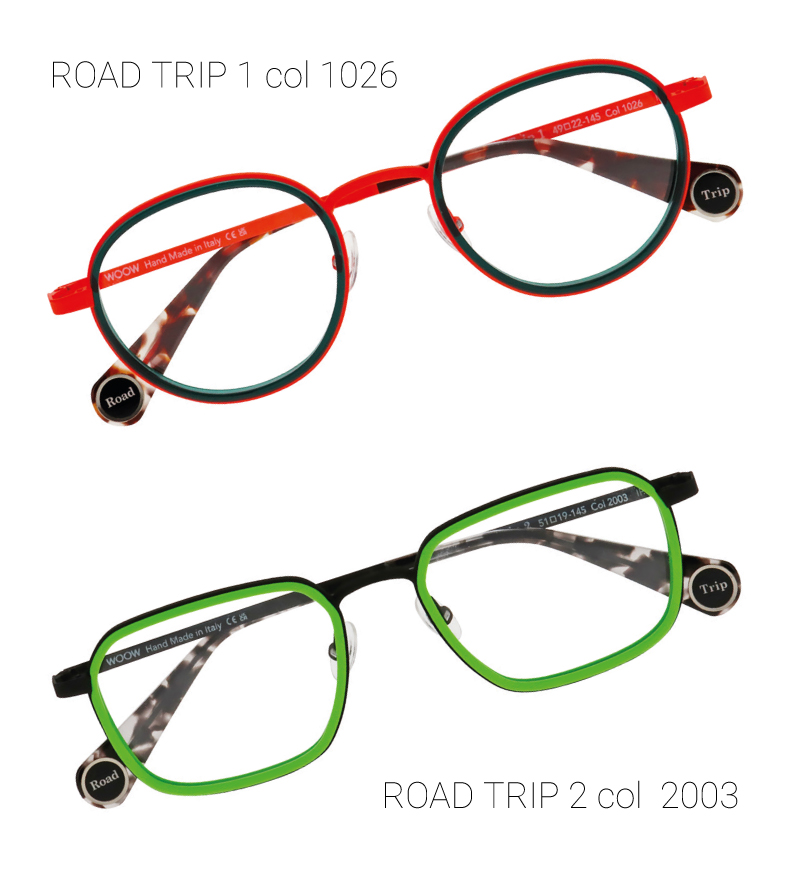 ROAD TRIP
Hit the road and explore the world with ROAD TRIP! Acetate seems to travel through the glass of
these masculine arty spectacles – as if to invite you on a journey. Strong contrasting glasses where
colours and a desire for other places meet!
Combined metal and acetate

Two shapes: a panto and a rectangle

An acetate circle inserted into a metal frame

Z

any arty glasses
WOOW is part of Design Eyewear Group
Design Eyewear Group creates and markets iconic eyewear brands, sold worldwide by quality opticians for more than 40 years. Design is the heart of our company and great design is what defines all our brands. They are versatile and clearly positioned: from audacious French design to a clean–cut Scandinavian look.
Please visit www.designeyeweargroup.com for more information on the brands.

Previous Post

Next Post